The über-chaotic MAFS finale has aired, and it's left us completely shook with the sheer amount of tea that was spilled. However, because this year's cast is full of one of the most batshit group of people that we've seen put in a room together, it's been revealed that there was just as much disorder off the screen as there was on it.
Buckle up MAFS fans, because we're about to pour even more tea about that final episode. Walkouts, brief claims of incest, rage and gaslighting filled every minute of the reunion episode, but according to episode 66 of the So Dramatic! Podcast, there was so much more that we didn't see, and boy is it wild.
But hey, you didn't come here for introductions, you came here for tea, so let's dive in.
Jake's Alleged Secret Contract
According to Megan Pustetto (So Dramatic! host), Jake Edwards had a pretty different contract to his fellow contestants on the show.
Pustetto claims she was told by one of Jake's friends that "he only went on MAFS to further his business" (SPK Clothing).
Another contestant from the show also spoke to Pustetto to spill some Jake tea, saying that "Jake had a special clause in his contract that enabled him to promote his business," and was "boasting about how he had a different contract to everyone else" in the cast.
He's since responded to claims about a secret contract, which you can read about here.
There were also whispers that he was being paid more than everyone else, due to threatening to leave when he believed his work with charity would come under threat from a bad edit on the show. Thus, it's rumoured, that Jake was given an incredibly favourable edit that never showed his fights or disagreements with Rebecca Zemek.
Jake's Ex Paige
It's rumoured that Jake Edwards sent a cease and desist to his ex Paige McCuskey, after she attempted to lambast his character online for cheating.
This was never mentioned on the show, but is a spicy bit of tea that was going on behind the scenes.
Jake + Sophie Guidolin's Ongoing Relationship
At this point, it is no secret that Jake and Adelaide fitness influencer Sophie Guidolin are currently enjoying a post-show relationship, but according to So Dramatic!, this little fling started early on during the filming of the actual show.
"A close friend of Jake's say that they were actually talking on Instagram during filming," Pustetto said.
Apparently, he was trying to win her affection due to her "huge social following," and they were talking throughout the entire show, even asking Beck whether or not she had heard about Guidolin. Can I get a big yikes?
Now that everything is all said and done, look who's gone Facebook official.
Beck Calling The Cops On Jake
Now this is one spicy meatball, and the last bit of tea we have about Jake (I promise.)
Apparently, at Scarborough, Perth, Beck and Jake got into an altercation that resulted in the police being called by Beck so that she could be escorted home safely. According to Pustetto, Jake was incredibly "aggressive", and because of this, she told him to leave Perth and then she went and spent New Years alone.
Jake, however, didn't leave Perth, but he definitely wasn't sticking around "waiting" on Beck like the show would lead you to believe. Instead, he joined Booka Nile and Beth Moore to celebrate New Years, which is where he ultimately kissed Booka.
The kiss was apparently of no concern to Beck, who understood it was just a playful pash. What was the breaking point for her, however, was the fact that Jake and her just really didn't get along, and the fact that Jake was incredibly intoxicated on the night of their fight.
And just to jot your memory, they also had a public spat at Star Bar. Think of it as a nationwide tour of their feud.
https://www.instagram.com/p/CNhda0ssVoS/?utm_source=ig_web_copy_link
Bryce Antics On The Cutting Room Floor
According to Pustetto, one contestant has anonymously contacted her to tell her quite a bit of minor tea about Bryce Ruthven and his antics at the finale that weren't aired.
Apparently, everyone's favourite gaslighter brought along with him a piece of paper with the names of every other contestant written on it, and what he was going to say to them if he ever needed to drag their names through the mud.
Beck apparently called him out on it, and he put it away. She then kept taunting him to pull the piece of paper out throughout the night, and this caused him to go bright red out of embarrassment.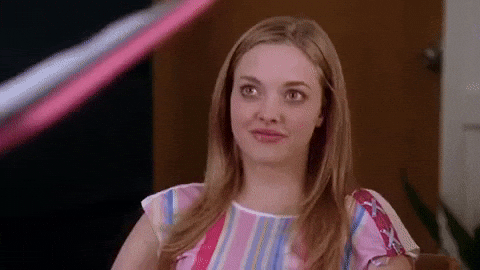 Also, Bryce apparently spoke at length about how he and Melissa Rawson were going to have kids, and could possibly already have kids on the way.
According to the unnamed contestant, after Alana Lister reportedly said that Bryce will be one of the most hated people on Australian television, he retaliated with "how dare you say that. Melissa could be pregnant right now. How do you know that she isn't?"
That isn't exactly a defence, Bryce, but go nuts.
MAFS Cutting Out A Huge Chunk Of The Finale
One of the biggest bombshells dropped by So Dramatic! was that a huge chunk of the finale actually centred around the homophobic, racist and fatphobic video dropped by Jason Engler a few weeks ago, yet it was all cut out.
Liam Cooper apparently entered the finale purposely ignoring his partner Georgia Fairweather and Jason because of the video, but eventually called her out on it, which resulted in the rest of the cast "going to town" on the two for their actions.
MAFS however didn't want the video to be mentioned, let alone exist in the first place, and so it was edited to look like there was some random beef between Liam and Georgia out of nowhere.
Liam has made a Snapchat about the treatment of the editing towards him, and it's super juicy.
How Did They Get The Beck "Incest" Footage?
Sure, the video of Beck kissing that random guy wasn't her brother like she initially suggested, but it definitely got the people talking. Most of the conversation was around how the producers of the show managed to get that video from Beck in the first place?
Well, thanks to Joshua Pihlak from MAFS 2020, we now have an answer.
Apparently, contestants have a diary phone that they use to record things when they're not filming episodes, and Beck probably forgot to turn hers off when she had her ex come by to visit. Yikes.
Here is Joshy commenting on a So Dramatic! Instagram post with the tea.
And that's about everything that was left out of the finale. My cup is empty, and my throat is parched. Guess I'll have to wait for the new Bachie season to get my fix of drama (hopefully).