Aside from summer and awards season, my favourite szn is Bachie szn and it's officially kicked off as the main man for The Bachelor Australia 2021 was announced as Jimmy Nicholson.
To get us all pumped for Bachie (as if you need any help getting pumped lol), we've pulled together all the deets we know so far about season 9.
Get your roses ready, mates.
Who is The Bachelor Australia for 2021?
I've already answered this one, but as announced on the official The Bachelor Australia Instagram, the title of the Bachelor 2021 has been given to Jimmy Nicholson.
Jimmy is a pilot and model based in Sydney and he's of New Zealand and Fijian heritage and we absolutely bloody love to see anybody who isn't a basic-ass white man.
"I am a big believer in embracing any opportunity that presents itself, especially if it has the potential to change your life for the better," Jimmy told Channel 10.
"The journey ahead will be one of the most challenging experiences that I have ever undertaken, however I am very excited to meet someone that I could potentially spend the rest of my life with."
Head here for more intel on mega hottie, Jimmy Nicholson. I've scoured the interwebs and done a full-on investigation for all you thirsty fans — including the fact that he dated last year's Bachie runner up Bella Varelis. SPICY.
Where can I follow Jimmy on Instagram?
Jimmy's Instagram handle is @jimmynicholson, and as of last week it was finally made public for all of us to feast our eyes on Jimmy's content. There's plenty of cute-as-hell pics to squiz at, which is getting us super amped for the show to premiere.
Once Jimmy's lovely leading ladies are revealed, we'll be dropping links to all their Instagrams so you can stalk your little heart out.
When is it being filmed?
As far as I know, filming for The Bachelor 2021 is already well and truly underway in Sydney, with Jimmy being spotted around town smooching at least one contestant on a single date by the eagle-eyed Daily Mail. Click if you want spoilers, don't say we didn't warn you!
Who are the contestants?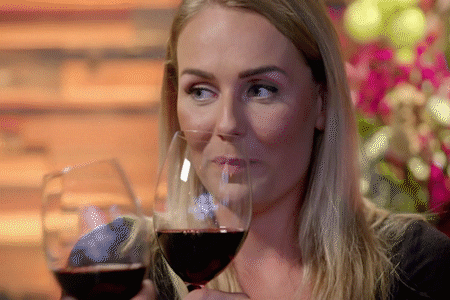 The contestants have probs been selected, but I have no clue who they are just yet. Do you suspect that your mate is on The Bachelor 2021? They very well might be! But because of Ten's strict as hell privacy contract, they won't be able to tell you for quite some time, unfortunately.
The blessed Daily Mail has outed one of the Bachelor 2021 contestants as being actress Holly Kingston, but all the other lucky ladies are under wraps at the moment until Ten bless us with a teaser trailer.
When will The Bachelor 2021 air?
The new Bachie premier date has finally been announced – you can catch the much anticipated first episode on Wednesday, 21 July!! Which is next week!!! Brb, screaming.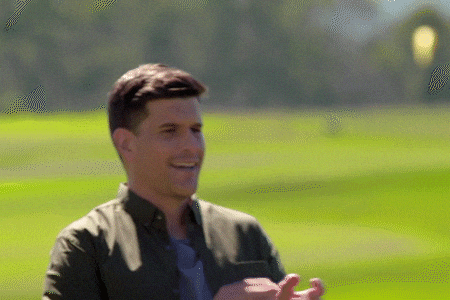 Osh approves.
Is there a Bachelor 2021 trailer?
Yep – we're finally seeing some of Jimmy in action! Our first look at Jimmy Nicholson as the Bachelor — and one of his lovely would-be girlfriends — was in a big sizzle reel for Channel 10's 2021 content.
Check him out from the 14 second mark below:
Just after that, Channel 10 dropped a full teaser trailer for the Bachelor Australia 2021. To say we're excited is an understatement. While the trailer is cheesy as hell, it featured a same-sex couple and for that we are thankful. Cop the full trailer right HERE.
And stay tuned for more updates on The Bachelor Australia, including the air date when it eventually drops.