Celebs are like nuggets from McDonald's after a Friday night out — one second they're here and the next they're gone. Since we're eagle-eyed and endlessly obsessed with famous people hitting our soil, we've gathered all the intel you need on the celebrities in Australia right now. The latest big-time personality to arrive Down Under? Why it's none other than everyone's collective boyfriend, Jacob Elordi.
Here's your no-bullshit guide to which celebrities are currently gallivanting about Australia. Who knows, you could be the one to run into Oprah at Boost Juice.
Jacob Elordi
When one heartthrob leaves (bye Harry Styles) another must take his place. Lucky for us, it's a return of our prodigal son, Jacob Elordi.
The Euphoria star has been spotted around the traps in the last week, surely sending group chats into a frenzy.
He's back in Australia as an ambassador for the luxury watch brand TAG Heuer and visited Adelaide to help open a store in Rundle Mall, per The Advertiser. Influencer and athleisure queen Pip Edwards — who is also a brand ambassador — was also spotted at the event and slapped up a photo of herself and Elordi having a cuddle on her Instagram Story.
It's got a lot of people looking respectfully at whatever the hell's going on there and even made it to Deuxmoi's weekly Sunday Spotted listings.
Mr Elordi seems to be using the trip Down Under as a way to have a cheeky visit to the fam. He's since been spotted at Brisbane airport with his mum. Bless, love that for him (and everyone in Brissy).
Zac Efron
Honorary Australian Zac Efron has returned Down Under to shoot his new film Ricky Stanicky, which is a truly intriguing title. I'd love to know his lore and understand why his first name rhymes so beautifully with his surname.
Per The Herald Sun, Efron touched down in Melbourne at the end of January. His co-star John Cena arrived in the land of Hope St Radio with his wife, Shay Shariatzadeh, in early Feb.
Ricky Stanicky will be helmed by Peter Farrelly, who directed the Oscar-winning film Green Book. According to Variety, the R-rated comedy (saucy!) follows three mates who invent an imaginary friend by the name of Ricky Stanicky.
Mr Stanicky's sole purpose is to cop the blame when the three blokes fuck up, and shit hits the fan when their partners become suspicious about this mysterious klutzy character. Obviously, the only acceptable solution is to hire a washed-up actor to bring Stanicky (who will be played by Cena) to life. Chaos ensues, end scene et cetera.
Filming will take place through February and March so now's the time to quit your job, become a beautiful waitress and pray to high heavens that your boss sets you up with Zac Efron. Godspeed, Melbourne girlies.
Ryan Gosling and Eva Mendes
Unfairly gorgeous pair Ryan Gosling and Eva Mendes were the biggest celebs in Australia for a while now, but are currently spending the holiday season in the US. They will be back though!
Previously they had been spotted trick-or-treating with their kiddos in Bondi and the pics were to DIE for.
Gosling hid his gorg face behind a hideous mask, but his guns were on display (and thank you for that, kind sir).
Meanwhile, Mendes painted her pretty face and popped on some devil horns.
It was first announced that the couple would be heading Down Under back in May 'cos Gosling is filming The Fall Guy in Sydney.
The Daily Mail shared a bunch of BTS pics from the shoot, with some scenes apparently being filmed at night. Hey, there's literally nothing else to do in Sydney after 11pm so why not, eh?
The publication also reported Gosling and his stunt double were spotted shooting in North Narrabeen on the Northern Beaches, as well as in the CBD.
Some of the snaps were shared on Twitter too and let me just say — loving this outfit. I didn't think I'd rate Ryan Gosling with long hair, but here we are.
Ryan Gosling on the set of 'THE FALL GUY', in Sydney.

The David Leitch film is a remake of the 1980s popular series, and will be released in Spring 2024.

Via JustJared pic.twitter.com/1TxlUGzC8D

— The Cinephile Guide (@CinephileGuide) October 21, 2022
Those speed-dealer sunnies are also a 10/10 in my eyes — though I'm assuming Gosling won't be decked out like this for the entire flick. More's the pity.
We've also recently caught BTS glimpses of Gosling in the Barbie movie, so as you can imagine the man is very busy lately.
Emily Blunt and John Kraskinski
No need to panic, folks: noted hot couple Emily Blunt and John Krasinski are back in Sydney.
The dynamic acting duo were papped hopping off a private jet on Christmas Eve but alas, I don't know where they were. Where did they come from, where did they go? Where did they come from Cotton-Eye Joe, et cetera.
Blunt, Krasinski and their two kiddos first arrived in Sydney in November, when they were spotted leaving the airport. The gang is Down Under 'cos Emily Blunt will be co-starring in The Fall Guy with Ryan Gosling.
The flick is a remake of an '80s series of the same name, and the premise is pretty fkn cool. Basically, the titular fall guy (played by Mr Gosling) is a stuntman who also works as a bounty hunter on the side.
Blunt will play a prosthetic makeup artist who has a 'lil fling going with the stuntman, which I've only just realised is my dream career path. At least I have something to fall back on if the whole professional writer thing doesn't pan out.
Celebrities recently in Australia
Harry Styles
Harry Styles crossed the fine line (AKA the border) toured his Love On Tour show around the traps for most of February.
According to The West Australian, Styles cracked into his Australian residency by lounging about shirtless on a yacht along the Swan River, as one does when they've just landed in the country. I wonder if he kissed a black swan on the mouth (that's what they do in Perth, right?)
Usually, bigger artists forget Perth is even a place that exists, so I appreciate that he put in the effort to see as many Aussie faces as possible before he fucked off forever.
He's leaving our shores this week to skip over to New Zealand to continue the LOT tour and let us finally come down from the watermelon sugar high that we've been on since he landed in Australia.
Paul Rudd
Paul Rudd, AKA every single person in the world's husband, landed in Sydney a few weeks ago.
Rudd touched down in ye ol' Sydney with his Ant-Man and the Wasp: Quantumania co-star Jonathan Majors ahead of the flick's red carpet premiere.
The duo were papped leaving Sydney Airport and Majors' outfit — a delicious little black leather trench and hoodie situation — was absolutely serving and the man looked gorgeous.
But Rudd, the vivacious, youthful dreamboat that he is, looked like he had just woken up after sleeping for 11 hours on a bed of puppies and kittens, with a crowd of angels softly serenading him. He did not look like he just hopped off a long-haul flight from the US of A.
I can't even drive for three hours without dark, cavernous pits forming beneath my eyes, so I truly have no idea how the man constantly manages to stay so fresh. I am begging Paul Rudd to drop his skincare routine.
Ant-Man and the Wasp: Quantumania is out on the big screen now.
Nicole Kidman and Keith Urban
Yes, I understand that Kidman and Urban are both Australian but because they live in the US of A, their presence Down Under warrants a wee bit of fanfare.
And a fuss we'll make, for the couple was recently spotted copping some takeaway at Manly Seaside Kebabs — an institution I have never frequented, but am suddenly chomping at the bit to visit.
Manly Seaside Kebabs shared a pic of Kidman and Urban in the store to Instagram, and it looked like they'd both toddled over from the beach. Our Nic's golden, cascading locks would've given a Renaissance maiden a run for her money, and the country music maven was serving easy, breezy and beachy.
View this post on Instagram
Per 7News, Urban ordered a "lamb with the lot" and Kidman opted for a falafel roll. Yum yum piggy bum!
The couple are in Australia with their daughters visiting family for Chrissy. Who knows when they'll be high tailing it back to Nashville, but if you want to meet 'em I reckon Manly Seaside Kebabs might be the place for it.
The store posted a piccie of Urban posing with a worker back in December last year, so he must be a fan of the joint.
If you scroll through the carousel, you'll also see that Redfoo has blessed Manly Seaside Kebabs with his presence, goofy glasses and all.
View this post on Instagram
It takes a brave man to rock a hot pink zebra print jacket with a baby pink cheetah waistcoat, fake tuxedo T-shirt and fuchsia bowtie, but Redfoo does it effortlessly. We thank him for his sartorial service.
Jared Padalecki
Randomly, former Supernatural and current Walker star Jared Padalecki has made this much-storied list of celebrities in Australia.
Back in December J-Pad posted a pic of himself at a national park in Tasmania, and I've gotta say the man has taste — Tassie is a gem of our beautiful country.
In fact, having travelled there pretty frequently myself, it only took a slight zoom-in on Padalecki's pic to suss out that he was at Maria Island off the state's east coast.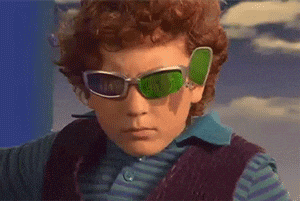 The Walker (as in the Texas ranger) star simply couldn't resist the "walker" and "ranger" gag here and we've gotta pay that one. Very funny!
View this post on Instagram
Padalecki didn't offer any other details about his trip to Australia or how long he will be here for, though Aussie fans in his comments were very excited about his pop-in.
His wife Genevieve Padalecki hadn't posted any Aussie-specific content, so perhaps he was having a solo YOLO adventure? I have so many q's and not enough a's right now.
If you can't manage to spot Jared Padalecki in the wild, you can always tune into Walker on Stan. It's really very good.
Dev Patel
Yes, Dev Patel helped break up a knife fight in Adelaide in August, which was news in itself. But the fact he was in the city in the first instance was intriguing, to say the least.
The Mirror reported back in September 2021 that he was residing in Adelaide with his girlfriend Tilda Cobham-Herve, an actress who hails from the city.
Recently, Elle Australia confirmed Tilda had relocated back to her hometown with Dev at some point in 2021, for the filming of The Lost Flowers of Alice Hart. According to Variety, filming began in October that year.
Which brings us to the year of the Lord 2022, when NME said Dev was living in Adelaide following the whole knife fight situation.
So we don't know if he is living here permanently or will skedaddle in due course. Does it matter? Not at all! Let the man and his gorgeous girlfriend live in peace in the City of Churches, we say. Enjoy the cold, metallic embrace of the iconic Mall's Balls.