Filming has officially commenced on the new season of The Bachelor, starring Survivor legend Locky Gilbert as the leading lad.
How do we know it's kicked off? Well, because set pics have leaked, giving us our first glimpse of one of the gals vying for Locky's heart.
Yesterday, the 30-year-old reality star was spotted on a yacht in Sydney's Rushcutters Bay with a brunette babe.
You'll be happy to know that Locky was shirtless for the scene, so it looks like we'll be getting lotsa ab shots this year.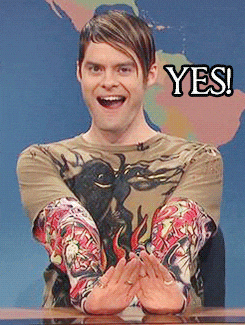 No word on who this mystery brunette is, but Locky was spotted handing her a rose while submerged so it looks like she's a definite contender.
Have a go at the pics here.
Shortly after being announced as the new Bachie last week, Locky confirmed the exciting news on his Instagram.
"There's no denying I've had some incredible, heart-stopping experiences for both work and fun, but this takes the cake," he wrote.
"Pack your bags Australia, I am beyond excited to be announced as this year's Bachelor and cannot wait to share this epic romantic adventure with you all."
The new season is set to air at some point later this year and we're just bloody itching to see how it all goes down.
In the meantime, if ya wanna read some tea about the absolute babe of a bloke who you'll be drooling over and discussing in your group chats for the rest of 2020, have a read of some fast facts here.