Contributor: PEDESTRIAN.TV
There's been a lot of rumours flying around about The Bachelorette Australia this season — from claims that a good chunk of the blokes are actually paid actors, to our own wild theory that Ciarran Stott will make a miraculous return — and the latest one is quite the spicy meatball.
[jwplayer gxLFr3ky]
Woman's Day is reporting — so obviously, take this with the largest grain of salt you can find — that Bachelorette contestants were promised a whopping $100,000 if they won and stayed together with Angie Kent for at least two years. Reasoning wise, if this is indeed true, I guess producers are  sick of these relationships fading out fast (Sophie Monk and Stu Laundy, we're looking at you) and want something that at least looks legit.
The publication claims via a source close to the Bachelorette: "They promised to pay $100,000 if the couple were together for two years and got engaged – and said they could earn even more if the proposal was on TV."
Ooft.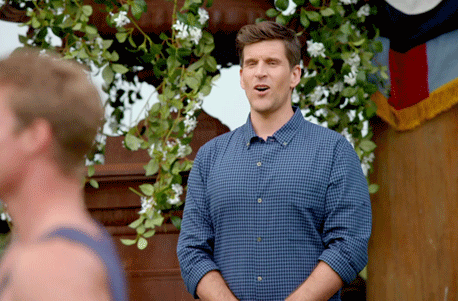 I am a hopeless romantic and huge fan of this season of The Bachelorette, so I choose to believe that the reason all the blokes are getting so fired up and competitive is because they genuinely into Angie, not because they're genuinely into the idea of taking home 100,000 big ones.
Also, I'm a heterosexual female but if I was a straight guy I'd happily date Angie for two years without being paid for it, the woman is a DELIGHT. That being said, I will be watching Angie and the eventual Bachelorette winner like a hawk — if they break up after two years and then he suddenly starts driving around a flash new car, I'll be very suspicious.