Picture this: It's early May, and the world had not yet been vastly altered by the release of Lady Gaga's sixth studio album 'Chromatica'.  To celebrate the upcoming album drop, Gaga decides to bless the bottoms with a Chromatica jockstrap. It's pink, it's iconic, and the gays™ go nuts for it.
Now, if you lived in the US, you would be bottoming away to your heart's content in your brand new jockstrap by now, but those of us in Australia are still hopelessly waiting for our purchase, wasting away like the shells of the homosexuals we once were. The thing is, the jockstraps never arrived for us.
The $30 jockstrap, which is currently sold out in all sizes, and will absolutely not be used for sports, is labelled on the site as taking 4-5 weeks to ship, but alas, some people have been waiting for over five months. That's a lot of time spent bottoming without showing how much you stan Gaga, and honestly, it's a goddamn crime.
I spoke to two gays™ who have been waiting patiently for their jockstraps, Cameron Benoist and *Steve (who wishes to remain unnamed), and found out if Gaga's team has been helpful to the gays at all in delivering her product.
Steve gave a timeline of his order updates, highlighting that the orders were not able to be refunded because they came with a digital download of the album.
"The order for the Chromatica Jockstrap was initially placed in early May 2020 and is yet to be received, so I've been waiting for approximately 180 days," said Steve.
"On the 6th of June, I still had received no confirmation email and decided to send another email querying the status of the order. Within a few days, I received a response stating that there were production delays and the product would be shipped within the next two to three weeks.
"Additionally, I was told that as my Chromatica Jockstrap was paired with a digital download of the album there would be no refunds allowed. I was annoyed, however, accepted the news with the understanding that the delays were likely attributed to the Trump Government-led chaos amid the coronavirus epidemic in the US."
A reasonable cause of delay, but five months is a very long time to go without your product. Steve then detailed to PEDESTRIAN.TV that on the 2nd of September, 120 days since the original order was placed, he received a response from the team after emailing them saying that the jockstrap had been shipped, and would be his in six weeks.
"Frustrated, I fired back asking why the order confirmation was only sent after my 3rd email query following up the status and the generic response provided was an apology for the order delay and a copy-paste of the previous email response," Steve said.
Steve says the tracking link for the order has remained on "En Route to Destination Country" for the last few weeks, and that he has emailed for a status update and is still waiting for a response.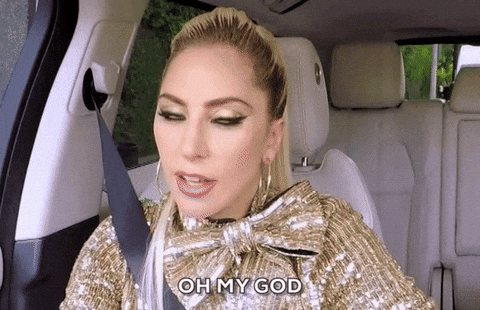 Cameron Benoist had a very similar experience with his pre-order, receiving no clarity from anyone as to why there were delays, and waiting for his order for almost half a year and counting.
"I've had better luck with Wish orders coming early, even during the pandemic," said Benoist.
"I've reached out to both the merchandise company and the shipping partner APC.
"To be honest, I'm super annoyed by it. I've seen people in America receive their orders months ago, but it seems nearly everyone in Australia who has ordered one is in the same position.
"I'm still holding hope they'll come before her next album is released."
A very real concern, as nobody wants to flaunt the Chromatica jockstrap once the era is over. It'd be like rocking the seashell bikini during the 'Joanne' era. Très inappropriate for the times.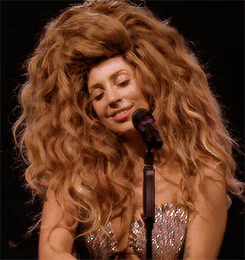 Gaga, if you're reading this, what will you do to make it up to the gays in jockstrap purgatory? Jockstrap limbo? Bottoming oblivion? The home of sexuals in Australia have suffered enough.