At PEDESTRIAN.TV, we independently choose and write about stuff we love and think you'll froth too. We have affiliate partnerships so we might get a bit of money from any purchase you make based on our recs, cool? Cool. FYI - prices are accurate and items in stock at the time of posting.
Makeup aficionados rejoice — our queen Selena Gomez's Rare Beauty line is finally available Down Under! Her hugely hyped range, which was released in the US last year, is available at Australian Sephora stores from today.
The brand features 14 collections and a whopping 133 products, and the Rare Beauty ethos is to offer products with adjustable coverage levels and a weightless finish — so it's makeup that's not about covering up what makes you unique. Aww, we love that kind of wholesome mission.
Founder and creator Selena Gomez said of Rare Beauty upon its launch last year:
"I'm so excited to release beauty products that not only feel great, but also celebrate what makes each of us rare. These products aren't about being someone else, it's about being who you are, whether that's rocking a full face of bold makeup or barely any makeup at all. Makeup is something to enjoy, it's not something you need. I want every person to feel beautiful exactly as they are."
Okay, stop it. This is too much.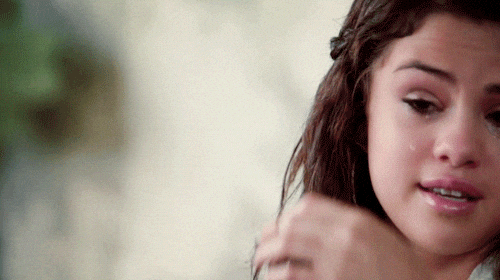 Some of the most hotly-anticipated products of the Rare Beauty range are the Liquid Touch Weightless Foundation, which comes in a range of 32 shades and will set you back $49, as well as the gorj Soft Pinch Liquid Blush which is priced at $34.
We're also gonna need every single Rare Beauty product Sel has on her stunning face here, starting with the iconic red lip — which is the Lip Soufflé Matte Lip Cream in the shade Inspire (and priced at $34 here in Aus).
Seriously, we are adding the entire product list to cart ASAP. Peep our top picks below.
Liquid Touch Weightless Foundation, $49
The superfluid, serum-like texture makes the Liquid Touch Weightless Foundation easy to build and blend for coverage just how you like it, without clogging your pores. The formula also helps soothe, calm, and nourish skin with a botanical blend of lotus, gardenia, and white water lily.
Always An Optimist Illuminating Primer $45
This water-based gel primer is infused with ultra-fine pearls that both hydrate and illuminate the skin to give a good glowy base. Formulated with a botanical blend of lotus, gardenia, and white waterlily, it also helps to soothe and calm skin.
Lip Soufflé Matte Lip Cream $34
If you love a matte lip, Rare Beauty's Lip Soufflé Matte Lip Cream is about to become your new go-to. It's hydrating formula glides on for full-on colour and a featherweight feel that stays on all day without drying or caking. Made with a botanical blend of lotus, gardenia, and white waterlily, plus Vitamin E, it's also nourishing for your lips.
Liquid Touch Brightening Concealer $33
Formulated to be buildable, this concealer instantly hides blemishes, dark circles, and redness, leaving a skin-like finish. It also won't cake or settle into fine lines. It's made from a botanical blend that's creamy, hydrating, long-lasting and sweat-resistant. Plus, it comes in the same 32 shades as Liquid Touch Foundation, so you can find your perfect pair.
Whether you're looking to create a soft and fluffy brow or a strong defined look, this ultra-precise, creamy and buildable pencil from Rare Beauty should do the trick. This two in one brow pencil lets you set the shape with a weightless, tinted brow gel that lifts and holds without feeling stiff or crunchy. It's also available in shades that complement every hair colour.
Perfect Strokes Matte Liquid Eye Liner $33
With a brush tip that's made from over 1,000 vegan bristles, this precision liner helps to create thin or thick lines that are pure perfection. It was designed with a revolutionary ink cartridge that ensures a constant flow of waterproof, jet-black liquid liner for a strong and smooth matte finish that won't smudge, streak, or feather.
Selena is the latest celeb to come out with her own makeup line, following in the footsteps of the Kim Kardashian, Kylie Jenner, Rihanna who has killed the game with Fenty (also available at Sephora), Drew Barrymore whose cheap and cheerful Flower Beauty is at Chemist Warehouse, Millie Bobby Brown who launched clean beauty brand Florence by Mills which you can find at ASOS and Lady Gaga, who gifted us with Haus Laboratories (which is available on Amazon).
Image: Rare Beauty