It's the end of a decade, baby! To celebrate/commiserate, we're remembering all the excellent & excellently batshit stuff that went down in the 2010s, from celeb drama to moments that changed the world forever. Get into it, folks.
I need to preface this essay by saying I was never really what you'd call a Selena Gomez stan. I didn't grow up watching "Wizards of Waverly Place" (mainly because I was already at Uni when it started airing) and I only casually followed her on-off relationship with Justin Bieber (until maybe the 3rd reunion because thats when it started getting real spicy). As for her music, I obviously loved "Come and Get It" because I'm only bloody human, but wasn't particularly invested in anything else she released.
Until in 2015, when I found myself working at DOLLY magazine and due to the heavily ~teen~ content, the office was very much filled with the vibes of Selena, Demi Lovato, Justin, One Direction et al. Around the time I joined the DOLLY team, Selena released the single "Good For You" in June and I have to say, it bonded a few of us together. The song was THAT GOOD, we all became impatient waiting for her second album "Revival" to drop like rabid dogs. And then it did, and folks, my life have never been the same.
That might sound dramatic, but I honestly think "Revival" is one of the greatest pop albums maybe ever. 12 of the songs were co-written by Selena Gomez hereself, with the whole thing a reflection on the ups and downs of her life from 2013-2015. (The "downs" mostly being renowned fuckboy Justin Bieber).
And although it was fairly well-received at the time, 2015 was a big year for album releases, and Sel had to jostle with Demi Lovato and 5 Seconds Of Summer for attention, as well as new albums from her ex Justin Bieber (the excellent "Purpose") and a Zayn-less One Direction with "Made in the AM" which both dropped a month after "Revival". So maybe this album's greatness got swept away by the sheer volume of albums coming out that year.
But if you haven't listened to it on repeat, I urge you to, or if you love it as much as I do and are just reading for the nostalgia, well strap on in as I go through it, track by track. NOTE: I'm doing the Deluxe Edition version because ME AND MY GIRLS, obviously.
Revival
I love this album opener. Like the rest of the record to come, it's quite sparse, it's not showy or anything in terms of instrumentals but it's the lyrics that really pack a punch. She's becoming her own salvation, you guys.
Kill 'Em With Kindness
TUNE. There's nothing I love more than an upbeat number that's basically a middle finger to all the haters, but like, one given while passive-aggressively smiling.
Hands To Myself
An absolute horny bop, teamed with an equally horny / mildly problematic video, I challenge you to not scream out "I mean I could but why would I want to?" at the 2min43sec mark. It's impossible.
Also watch the video immediately.
Same Old Love
OOOF I wonder if it hurt when this song slapped Justin Bieber in the face? Clearly aimed directly at him,. even thought it was — fun fact — penned by Charli XCX. She said in a 2016 Tumblr Q&A: "Selena heard it and was into it and she sang it and it just suited her voice and her story so well. The song felt so emotional and real coming from her. I was really happy she cut it, it felt very powerful." Her ~story~, hmm?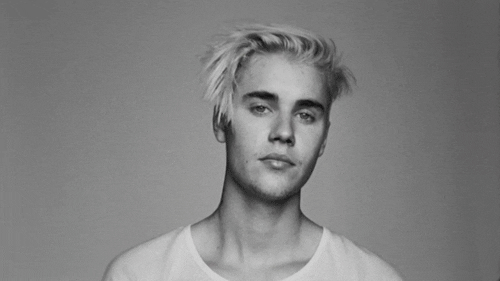 Sober
I mean to me, this song also has post-Bieber PTSD written all over it. Written to an on-off ex who struggles with substance abuse, Justin has since opened up about his struggles with addiction in the past, and told Vogue this year that he went through a detox in 2014 — just after his final breakup with Selena, if my calendar serves me correctly. While this song is catchy as hell, it also has this incredibly sad thread running through it from the very first lines: "We fall for each other at the wrong time / Only for a moment, but I don't mind / Guess I don't know where to draw the line, the line, the line / And we'll play the same game every night".
SOB.
Good For You
The aforementioned single that had us all frothing this album before it was even released, "Good For You" is simply sex in song format. I mean fundamentally it's about tizzing yourself up to look good for your romantic partner and like, who can be bothered, but when I hear this song it almost makes me want to put it effort? Bonus points for the A$AP Rocky feature. Spot on.
Camouflage
I'm not usually a ballad gal. 9/10 times I will go for an upbeat track over the vocal gymnastics and heartfelt lyrics of a ballad. But this one does all right, I think because Selena's vocals are pretty pared back and not overworked like, say, Christina Aguilera might do. there's a time and a place for "I Turn To You" and it's not in the 2010s, my friend.
Me & The Rhythm
I love this song. I love it so much I try to reach the falsetto heights of the chorus every damn time, even though I do not possess those skills. Heck, I'm not sure even Selena Gomez would be able to hit those notes live (sorry, Sel). It's an absolute mood and a half this song and I defy you to not dance around your lounge room (pants optional) every time it comes on.
Survivors
I really like this tune, the lyrics are good for when you need an emotional gee-up after feeling sorry for yourself. Selena herself calls it an "anthem", but it's a low-key kinda anthem and not one you stand and salute to like "Welcome to the Black Parade" or something (even though that song is also an emotional gee-up, obviously).
9. #Survivors???? #REVIVALListeningParty pic.twitter.com/mpSiPOvFem

— Selena Gomez (@selenagomez) October 9, 2015
Body Heat
Selena's background is Mexican-American on her dad's side, so it's her patriotic duty to include at least one (1) Latin-flavoured banger on any album she releases. Body Heat is that song, and it is a spicy hot tamale of a tune. I remember during her "Revival" world tour she had all sorts of giant roses and Spanish dancing happening on stage during this song, and it was a real time.
Rise
Okay so on the normal album this is the last track, which I never knew until I started writing this story because I've apparently been listening to the "Deluxe Edition" the whole time. But I think it's a great song to end on. Like a few of the songs on "Revival", it's a call to arms for feeling empowered and having self-respect, especially after being hurt multiple times. A very mild dig at Bieber, so it's really relatable for the rest of us plebs listening. After all, we've all dated a scumbag at least once in our lives and poor Sel dated him at least four times.
Me & My Girls
BANGER. BANGER. BANGER. I was actually shocked to learn this isn't on the non-deluxe version of this album? WHY??? Dear record company, that makes no sense. This song is important, it should be studied by academics, hung in the Louvre, etc. Take a look at Sel performing it at the Victoria's Secret show in 2015 if you don't believe me.
Nobody
Another ballad that I DON'T HATE. Selena, what have you done to me? It's another one of those tunes that on the surface sounds really sweet, but because you know Selena's general back story and what she went through with Biebs, it has a layer of sadness to it that makes me go "OOOFT" every time I hear lyrics like: "No heart, no hands, no skin, no touch / Can get me there, nowhere enough". I would just like to say Selena Gomez, you can and WILL do better than this mans. May I suggest Niall Horan?
Perfect
There's always one song that you skip on any given album. Usually I just let this one go but it's definitely my least favourite — very instrumentally sparse, which fits with the generally stripped-back pop vibes of "Revival" but it's almost not catchy enough for my tastes. Keep in mind it's a bonus track so it gets a free pass for being a bit bland.
Outta My Hands (Loco)
HELLO! Another Latin-flavoured bop just before we close things out. I'm obsessed with the opening lines of this song, which definitely have to be about nutty Biebs: "They say you shouldn't sleep with someone crazier than you / But you're so irresistible I had to break the rules." Again, who among us, etc.
Cologne
Love, love, love. I adore how stripped-back and low-key this entire album is, how honestly it addresses her feelings and struggles and her need to move on, to embrace herself and to flourish as Selena Gomez, a singular entity rather than part of "Jelena". To move this song has all of these things as she talks about the person who is not there but is always there at the same time. Fuck me the hell up, Sel.