2017 has marked the first year of Donald Trump's presidency, which has been marred with protests, controversy, knee-jerk decisions, gaffes and general unrest. Which, Trump seems to have missed, judging by his extremely cheery and more than a little smug New Year's Eve tweets.
The 45th president of the United States and noted Twitter enthusiast took to social media to wish his followers good tidings with this little video montage.
What a year it's been, and we're just getting started. Together, we are MAKING AMERICA GREAT AGAIN! Happy New Year!! pic.twitter.com/qsMNyN1UJG

— Donald J. Trump (@realDonaldTrump) December 31, 2017
It's…fine. Very shouty and a bit too much of this: !!!!!, but it does its job, I guess.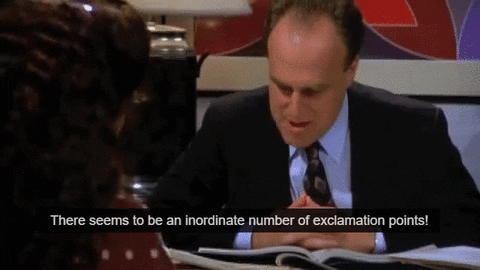 However, Trump seems to have this compulsion where he can't just send one tweet, and of course followed up his rather innocuous first post with a petty AF swipe at his haters and his faves, the FAKE NEWS media.
As our Country rapidly grows stronger and smarter, I want to wish all of my friends, supporters, enemies, haters, and even the very dishonest Fake News Media, a Happy and Healthy New Year. 2018 will be a great year for America!

— Donald J. Trump (@realDonaldTrump) December 31, 2017
It's all got an extremely Jim Carrey in Bruce Almighty vibe to it, no?
Still not done (and god we wish he would just step away from the keyboard), Trump finished up with even more yelling and exclamation marks.
HAPPY NEW YEAR! We are MAKING AMERICA GREAT AGAIN, and much faster than anyone thought possible!

— Donald J. Trump (@realDonaldTrump) December 31, 2017
Look mate, that all depends on your definition of "great". But you know, whatever.
The good news is that it's officially 2018 now which means it's just TWO YEARS until the next US presidential election.
Oh Christ, that's actually ages away and now I regret bringing it up.
Stay strong, people. Stay strong.