To sign up for our daily newsletter filled with the latest news, goss and other stuff you should care about, head HERE. For a running feed of all our stories, follow us on Twitter HERE. Or, bookmark the PEDESTRIAN.TV homepage to visit whenever you need a news fix.
In recent times we've had reality-stars-turned-influencers complaining about their bad breakups and being refused free shit but now they've reached a new low by legit whinging about losing Instagram 'likes'.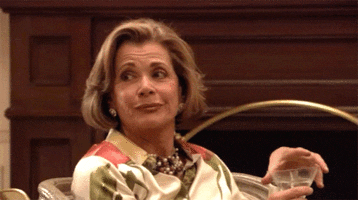 Tiffany Scanlon, contestant from Richie Strahan's season of The Bachelor, just went on a salty rant about losing Insta engagement to her fellow influencers and our hearts go out to her and her family at this trying time.
She bravely shared the heartbreaking news via the very platform she's complaining about with a gallery of… the same photo.
Have a go at the caption, will ya?
"Haven't posted in a week and it's been nice," for us all, Tiffany.
"I've felt super disheartened by Instagram lately – a combination of an unexplained decline in engagement and the research I've been doing about the platform."
She goes on to blame posts of girls in bikinis as the cause of the 'like' heist.
"I'm having a whinge but when I see posts that are of a girl in a bikini with a caption of the sun emoji ☀️ getting thousands of likes, and I try so hard to post meaningful content I really can't help but feeling it is pointless even bothering. I'm also frustrated with myself for letting something so fickle as 'likes' even get to me."
"All of the research I've done points to how damaging it is to see 'perfect people' living the 'perfect life' and yet that is exactly the kind of content that we encourage each other to produce because that is what receives most likes. I don't know how to change this. I don't have an answer. I know that showing what has been edited helps which is why I've started posting the original pics (swipe to see) but I don't know how the 'real' with ever overtake 'fake'. It's just disheartening. Makes me feel like taking a long step away from the platform."
She ends by apologising for the rant and wishes her followers a peach (I think she meant peace, but it's hard to tell) which is ironic 'coz according to her, peaches are the very cause of her 'like' drop. And by peach, I mean ass.
"Sorry for the rant, thanks for reading. peach, love, positivity and all that Jazz."
Man, if only she had this much passion and energy for causes that actually matter.
Image: Instagram