Local restauranteurs have taken a stand against the onslaught of influencers and reality stars who frequently hit them up for a free meal in exchange for an Instagram post.
In recent months, big-name chefs have called out social media stars who have tried to cop a freebie, such as Adelaide chef Duncan Welgemoed who posted an email sent by My Kitchen Rules contestant Andy Vignati who promised to boast about his restaurant if he provided her with a complimentary feed.
"We would love to come over on Saturday for dinner. In exchange, I can post food shots and stories on my Instagram page. I've got a very high engagement rate," Vignati wrote to Welgemoed.
"How about you do the right thing and pay for your meal, like everyone else?" he fired back.
Vignati added that, "Having photos of your dishes reaching over 10,000 potentially new customers in exchange for a couple of meals is extremely good value".
Celebrity chef Matt Moran recently vowed to stop allowing influencers to dine at his restaurant for free.
"Now I just say no," he told The Daily Telegraph, after revealing that he's constantly inundated with requests. "It has gotten worse in the last couple of years. Because you have more of these 'reality TV' celebrities everywhere. Shows like MKR, the Bachelor, shows like that."
"They have a few thousand followers then they hit you up for free food. But I always enjoy watching the bill go out to the table."
Daily Mail Australia reports that some high-profile restaurants are going as far as to ban social media stars and influencers altogether if they request free food.
Following the culinary revolt, former Married At First Sight star Nick Furphy has spoken up about his grief over losing the ability to eat for free.
"These guys obviously doesn't know how to run a a business," he told DM.
"Banning certain people like me only limits the amount of people that a cafe appeals to."
Furphy's MAFS co-star Dean Wells previously got sprung trying to scam a free feed from a Melbourne-based restaurant.
Food critic John Lethlean shared an email request sent by Wells' PR to his Instagram to name and shame the MAFS contestant.
In the email, the rep asks for a free meal for two in exchange for social media "posts and mentions".
"I just wanted to touch base regarding our client, Married At First Sight star, Dean Wells who is looking to wine and dine in the city of Melbourne on the 18th of August," the email reads.
"I thought this could be a good opportunity for them to attend your restaurant, as Dean has over 80K followers across his Instagram. In return for looking after the two on this special occasion, we can offer Social Media posts and mentions."
Leatham sarcastically captioned the post: "Grasping At First Sight, a new reality series. Please consider #couscousforcomment."
Is the age of the influencer coming to an end?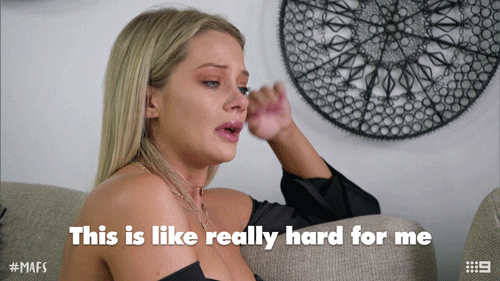 Image: Getty Images