Some quality telly is coming your way, folks, via Channel Seven's horny series The All New Monty.
[jwplayer dXsz7FXg]
The network has announced their new 'cheeky cast' of male celebs who will be 'having a ball', or rather showing their balls, for a good cause.
Hosted by old m8 Kenny himself, Shane Jacobson and choreographed by Todd McKenney, the list of soon-to-be nude stars includes NRL babe George Burgess, The Bachelor's Matty J, Wiggle Sam Moran, dual code great Lote Tuqiri, the grumpy bloke from Blue Heelers John Wood and AFL legends Robert 'Dipper' Dipierdomenico and Brendon Felova.
Who the bloody hell would wanna watch that, you ask?
Well if last year's ratings are anything to go by, plenty of you thirsty fiends are into it.
Last year's rendition of the TV special was the number one new show of 2018 with a whopping 2 million viewers tuning in for the fapfest.
"The aim this year is to build on the show's incredible legacy and keep the key health messages at the forefront of the nation's minds," via the show's press release.
Rehearsals are reportedly going down as we speak so yes, somewhere out there, the aforementioned men are frolicking naked in a room together.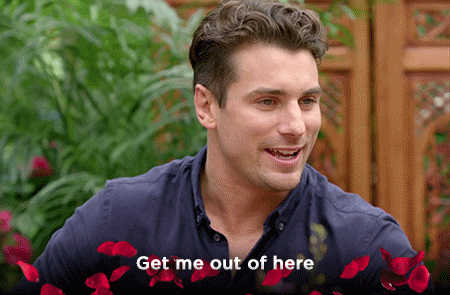 matty j after copping a look at john wood's… wood