Of all the contestants who battled it out in the name of love (lol) on this year's Married At First Sight (MAFS), only eight of them were invited to Australian TV's night of nights, The Logies 2019.
Invited guests included Elizabeth Sobinoff, Martha Kalifatidis, Heidi Latcham, Michael Brunelli, Cameron Merchant, Jules Robinson, Nic Jovanovic and Mike Gunner. That's it.
But choosing a select few cast members wasn't enough to drum up interest in the controversial series as the Daily Mail reports that Elizabeth Sobinoff and Martha Kalifatidis were "embarrassingly shunned" as they walked the red carpet.
Apparently the moment the pair hit the red carpet to pose for photos, the media started to pack it up as they seemed "disinterested" in the reality stars.
"Most of the media started getting their stuff together and leaving once the MAFS stars hit the red carpet," a MAFS source told the publication.
Also, their invite to the luxe event came with a catch: They were only permitted to view the show via The Star Casino, they weren't actually allowed to enter the venue.
Onlookers at the casino also claimed that the assembled MAFS company "bickered endlessly," much like they did on the show.
But the even bigger scandal came via two ex-MAFS contestants who did not score an invite. Who else but Jessika Power and Ines Basic?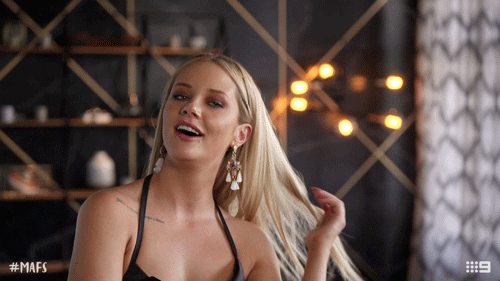 The gruesome twosome reportedly "gatecrashed the ceremony", creating a whole lotta drama for the MAFS publicity department.
"They were out partying in a nearby bar and arrived at the casino for drinks just as all the guests were spilling out of the ceremony," an onlooker revealed.
"They had crowds around them and were completely mobbed. Ines was calling random men 'daddy' and Jessika was shouting, 'Where's my Gold Logie?' People were cheering them on and buying them bottles of champagne as Jessika twerked."
Credit: Instagram
At one point, security guards were reportedly forced to tell the women to "settle down and move on" as if it were a Friday night on the wines at the local RSL.
Then as the pair were about to haul ass out of there, they spotted the actual invited MAFS stars on their way to the private after-party and chaos ensued.
"As soon as Martha [Kalifatidis] was near them, it all started to kick off," said the insider. "They exchanged some tense words and Ines pretended to vomit on her."
The onlooker claims that Jessika then shouted something at Martha, who ignored the remarks and continued walking.
According to the Gold Coast Bulletin, Jessika was later denied entry to The Star's rooftop bar, Nineteen, because she wasn't on Nine's guest list.
Apparently she made "multiple attempts" to gain entry but was unsuccessful.
Their rowdy behaviour is still active on their Instagram Stories so jump onto that ASAP for a bit of Monday entertainment.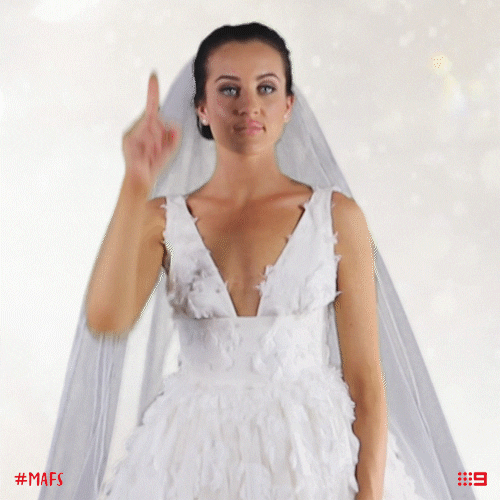 Image: Instagram