Is it just me, or does the whole gaming industry seem to get more popular every year? Hint: It's not just me. Obviously, it's easy to get involved on the consumer side of things. Just buy your gear and you're away, right? Probably. I dunno tbh I am not a gamer in the slightest. But how about actually working in the gaming industry?
[jwplayer sKZZk6x3]
Obviously, there's game development – an awesome gig to be sure – but what options are there beyond that?
Those are genuine questions. Again, this is not my area. But it definitely is the area of Raelene Knowles, Members Services and Communications Manager at IGEA and kind of a big deal in the gaming industry. Which is why I begged her to answer them for me.
It's been a solid 20 years since Raelene made the move from working in the toy industry to the 'interactive' division of the gaming one. Why did she want to work in this area?
The video games industry is very dynamic and being involved with entertainment products that are at the cutting edge of evolving technology makes the job incredibly interesting and fun.

During this time, I've gone from working within the industry in both games publishing and distribution to working for the industry as part of the peak trade association.
Her current role is not the first job title you would think of when someone tells you they're working in the gaming industry, but then it seems so obvious that basically all industries need a communications department that you feel silly for being surprised.
People making games also need solid business skills – finance, marketing, sales, PR, community management, data analytics, and legal advice.

There are many specialists in this field related to games but as game development studios grow and international studios set up spaces in Australia or work through distributors, the need for those traditional 'business skills' will also be vital.
But of course, that doesn't mean your traditional game development shouldn't be overlooked if that's your jam.
From a game development perspective, there is a wide range of career options, that can include programming, art, animation, writing, quality assurance, music, and production.

The video games industry is made up of teams of people with a terrific blend of technology and creative skills, so it's a great example of the sorts of roles we will see more of in the workforce of the future.
If you do choose a non-developer route, what does your average day look like? Do you actually get to be involved with the games or is it like working anywhere else? If Raelene's typical work week is anything to go by, yeah you're still going to get a lot of variety.
We work closely with our sister associations in the U.S.A, U.K. and Europe and that involves a number of conference calls per week…We connect on a range of issues relating to games and opportunities for the industry such as esports.

Our major communication pieces are based around research reports which we release biannually and annually, and I am responsible for those reports…These reports are drawn upon widely from across the industry, media and government to help better understand how video games are played by Australians and New Zealanders, so it is always challenging to find new and interesting ways to tell the stories about how we play games.

I also run all our member events which includes trivia nights, a soccer tournament and industry insights forums.
One topic of controversy that does follow the gaming world is sexism in what is still a male-dominated industry. Which is strange, seeing as a lot of that sexism revolves around the dedicated players of these games when IGEA themselves reported statistics that almost half of gamers are female.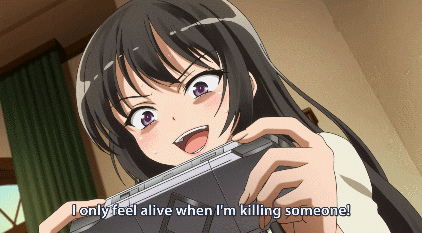 With so many women obviously interested in gaming, why is there still such a discrepancy between how many are playing and how many are working in the industry?
We…need to raise the profile of the women who do work in games, to help light the path for others. A key focus of our work is to highlight the different types of people working in the games sector. If people can see it, they know they can be it.

We continue to look closely at this, and there seems to be a couple of areas that we can improve. The first is subject selection in schools with young women being less likely to study STEM subjects, but thankfully there are now a number of initiatives that encourage the participation of girls in STEM subjects.

In the past games were often marketed to boys, who then went on to experiment with making games and ultimately pursuing a career path. This has changed, in part because of the research [we've been doing]. If 46% of those playing games are women, the studios would be crazy not to cater to them as a market.
FYI, if you are a woman wanting to get into the industry but perhaps feeling a little intimidated or just wanting to connect with some other kick-arse lasses already all up in it, you'll be pleased to know Raelene is already involved with projects aiming to help you.
One of the more rewarding parts of my role is to encourage and facilitate more diversity of people working in the games industry. A diverse team working on games ultimately will result in diverse games that ensures the products, and the environments that they are made in, are inclusive and reflective of the people who play them.

One of my favourite projects at the moment is supporting The Working Lunch, an industry mentoring program for non-binary people and women wanting to enter the games industry.

I work closely with the CEO of that organisation to help however we can and it is very rewarding and enjoyable
There you go, gaming mates. If you want it, chances are fairly high there's an area in gaming just calling your name.