Contributor: Pedestrian
If you've been absolutely frothing on the rumoured bezel-less iPhone 8, allow me to be the one to crush your dreams like dirt under my boot: it's gonna be expensive as all hell.
Obviously iPhones are always expensive, but this one seems like it will be particularly so. Here's the skinny – according to basically every Apple rumour mill you care to name, the California company plans to announce three phones next month. Two of them will be slightly redesigned version of the currently existing iPhone 7, and the third will be this new monster everyone's been talking about.
The New York Times had a little retrospective on the iPhone this week ahead of the expected announcement of the new devices next week. Nestled in the story from Brian X. Chen was a little tidbit about pricing:
Chief among the changes for the new iPhones: refreshed versions, including a premium model priced at around $999, according to people briefed on the product, who asked to remain anonymous because they were not authorized to speak publicly.
That's US$999 – a hefty chunk of change. Let's do some basic math. The current absolute top end iPhone – the 256GB iPhone 7 Plus – costs US$969. It's pretty unlikely that the shiny new model cited by the NYT above has that much storage, and it's still more expensive.
If you're Australian, which all of you reading this almost certainly are, it gets more painful. The 256GB iPhone 7 Plus costs an eye-watering $1,569.00 in Australia, which is more than a few entry-level MacBooks. When the nifty new iPhone 8 hits our shores, you can expect something a lot closer to the $2,000 mark than we'd like.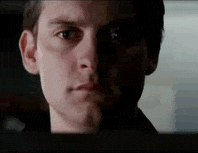 Of course, the NYT's source could be wrong, and there could be a bit of a price reevaluation thanks to the stronger Aussie dollar these days. But when it comes to Apple products, "shit's gonna be mad expensive" is generally a pretty safe rumour to bet on.
(We did report a few months ago based on speculation from Apple blogger John Gruber that the iPhone was probably going to bust the bank, but this is a little more insidery. Either way, the inside of your wallet will be naught but dust after this.)
---
The Cheapest NBN 50 Plans
It's the most popular NBN speed in Australia for a reason. Here are the cheapest plans available.
At PEDESTRIAN.TV, we independently choose and write about stuff we love and think you'll froth too. We have affiliate partnerships so we might get a bit of money from any purchase you make based on our recs, cool? Cool. FYI – prices are accurate and items in stock at the time of posting.