As a devout royal fan, I've got to admit, I love a bit of royal ~dramah~. But things have reached a whole other level recently, with the palace absolutely swarming with gossip and spicy rumours about Meghan Markle.
In fact, there's been so much said about The Duchess of Sussex that it's hard to tell how much is true, and how much is pure tabloid BS.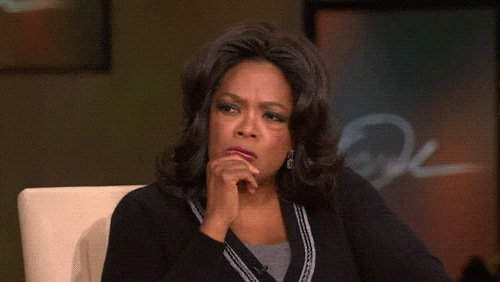 Despite how accurate (or inaccurate) the reports are, such widespread, negative press has lead searches like "is Meghan Markle a bitch?" to reportedly spike online.
While we always like to give Meghan the benefit of the doubt, and really don't like it when people call women "bitches", we've rounded up all the goss floating around, each levelled with a legit defence, so you can make up your own minds about the Duchess and those relentless reports.
Claim: Meghan's been given a "bollocking" from The Queen
Most recent of all the dramatic claims is reports that Queen Elizabeth II summoned the Duchess to her private reception for a royal reprimanding.
Here's the insider summary:
"It was a real Buckingham Palace bollocking. You don't ever want to be summoned to the Queen's private reception. The Queen's private secretary set up a meeting between Her Majesty and the Duchess of Sussex.
"The Queen told Meghan that she's 'destroyed Harry' by coming between him and Prince William and Kate. No one at the palace has seen the Queen this incensed before!"
Ooooft. That sounds pretty bloody heavy. Before leaving the meeting it's believed Meghan was also "given a new set of rules, which included not upsetting Kate or William, or any of their staff. Meghan was dumbfounded but she kept her head high."
Defence: Maybe she's testing the limits?
Meghan's signed up for an entire life of strict royal rules so, it's entirely possible she's taking this time to see how much wiggle room she can craft for herself going forward. I mean, let's not forget she also had to surrender her job and homeland to marry Harry, so cut her a little slack, yeah?
Claim: Meghan and Kate Middleton are feuding
Rumours of a rift between the Duchess of Cambridge and Sussex started circulating after Meghan allegedly made Kate cry in a bridesmaid dress fitting for Princess Charlotte, which Kate then "left in tears". Royal correspondence have actually gone so far as to confirm there is some truth to the claims:
"Kate had only just given birth to Prince Louis and was feeling quite emotional — though just what upset her is unclear," a source explained to veteran royals reporter Camilla Tominey of The Telegraph.
More recently, it's said the two butted heads again when Kate allegedly called out the former Suits star for her treatment of Kate's staff.
"That's unacceptable, they're my staff and I speak to them" Kate reportedly told Meghan at an event prior to the royal wedding in May.
Talks of tension between the women are so widespread that the palace has also made a rare statement in response to the rumours, with a spokesperson telling The Sun that, "this never happened."
Defence: People like to make a mountain of a molehill
These to women are both in exceptionally high pressure environments. Ever since Meghan and Harry announced their engagement, the Duchesses have been pitted against each other – something I really hate.
Claim: That Meghan's caused tension between Prince Harry and William
There are a couple of different reports backing this claim up. Before Harry proposed to Meghan, Will apparently took Harry aside to discuss the American, and things quickly got quite heated.
"William told his brother they knew nothing about her background, her intentions, what she was really like," an insider said.
But rather than criticising Meghan, the source claims William "just wanted to stress that becoming part of the Royal Family is a massive undertaking and the pressure and scrutiny is unrelenting. Was Meghan the right one?"
It was at this point that Hazza kicked off.
"Harry went mental," the source said. "He accused his brother of trying to finish his romance before it had begun."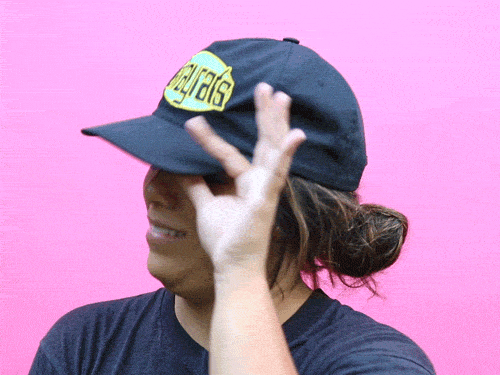 Anyway, as you know, the wedding went ahead without a glitch but it seems that, since tying the knot, Harry has called Wills out again, this time for not making much of an effort with his new sister-in-law.
"Harry felt William wasn't rolling out the red carpet for Meghan and told him so," a sneaky source told Vanity Fair's royal reporter Katie Nicholl.
"They had a bit of a fall out which was only resolved when Charles stepped in and asked William to make an effort. That's when the Cambridges invited the Sussexes to spend Christmas with them."
Defence: This is nothing on Meghan.
If Harry's having a go at William for being a dick to his wife, that's between Harry and William. As far as we know, Meghan might not have even mentioned it to Harry and he's just being protective of her.
A palace source suggests that Harry's treatment of Meghan is a direct result of what happened to Diana.
"It's my opinion that Harry feels he couldn't protect his mother, so he's going all out to protect his wife. This is his way of atoning."
In a way, this squabble is all just born out of good intentions.
Claim: That Meghan is "demanding"
It all starts with the royal tiara debacle.
In the run up to Meghan and Harry's wedding, the Prince reportedly told staff "what Meghan wants, Meghan gets", following some drama around the tiara she could wear for the ceremony.
It's believe Meghan's first choice was a piece with emerald green stones, however, due to the uncertain origins of the tiara, the request was denied in favour of Queen Mary's Filigree platinum and diamond tiara.
Reports that the Duchess is "demanding" have escalated amidst news a second royal aide has now resigned. Samantha Cohen, personal secretary top Meghan and Harry, has stated she intends to leave her position after the birth of the couple's first child in the new year.
"Her job was highly ­pressurised and in the end it became too much. She put up with quite a lot. Meghan put a lot of demands on her and it ended up with her in tears," the Mirror reported.
Other news outlets claim Meghan's behaviour has earnt her the nickname "Difficult Duchess" by pulling long hours and sending "six or seven" texts a day to her royal aides with ideas or requests.
"She's an early riser, up at 5am rain or shine, and it is said palace staff have never experienced anything remotely like Meghan's formidable work ethic, matched only by the incessant stream of ideas about how to shape her role," the anonymous source told  The Mail on Sunday.
"Well-meaning as she is, her particular brand of 'up and at 'em' West Coast energy is an uncomfortable fit with the more formal ethos of some palace staff," the source concludes.
Defence: She knows what she wants
Seriously, can people stop ragging on women for knowing what they want and sticking to their guns? Jeez. It seems that whole "the bride is always right" mentality went right down the toilet in the planning for this wedding, and you can't blame Megs for wanting to put her own stamp on what is, inevitably, a pretty bloody proscriptive event.
As for people knocking her solid work ethic, they can all jog on because the "she's almost too good at her job" argument is a load of codswallop.
Claim: That Meghan's the reason why Harry and her are moving out of Kensington Palace
For context, Meghan and Harry currently reside in a cottage at Kensington Palace – the home of Harry's late mother Princess Diana, and now Prince William's family.
Royal sources have since confirmed that the newlywed couple – and expectant parents – wanna ditch the cottage for Frogmore House in the new year:
"Harry and Meghan want to move, and need more space, but they don't want to live next door to William and Catherine," the insider explains.
"They will soon have separate offices and separate lives, so it would make sense for them to live further afield. There's no reason why their London home has to be at Kensington Palace. There are plenty of other options, including using their own money to buy their own place."
Defence: Maybe they just want some heckin' space.
Two married couples living in each other's pockets was always going to cause some friction. Add some kids into the mix and boy, that's a pretty hectic living situation. So if there's anyway for Meghan to take herself (and her baby) out of that stressful environment, I'm all for it.
Plus, if Meghan and Harry were going to move into Kensington Palace, they might have to kick out the Queen's cousin, the Duke of Gloucester and his wife Brigitte. According to The Sun:
"Brigitte doesn't want to leave. And why should she? She and her husband are still full-time working members of The Firm and they were given the apartment by Her Majesty."
All that sounds fair enough IMO, so maybe the Duchess suggesting to move elsewhere was a peacekeeping act over anything else.
Claim: That Meghan's left her family out to dry
Now this one's a biggie. Between Meghan's father, Thomas Markle, and that staged photograph headache, to her step sister, Samantha Markle, trying to storm the palace, the Duchess' family have hurled a whole load of insults her way.
Perhaps most famously was when Thomas told 
the Mail on Sunday
."What
riles me is Meghan's sense of superiority.
She'd be nothing without me. I made her the Duchess she is today. Everything that Meghan is, I made her."
Thomas went on to talk about Meghan's ungratefulness for the money he spent on her schooling. "Did I get any recognition for it? Any thanks?" he asked. "She doesn't even speak to me now. How cold is that?"
Samantha also called the Duchess a "delusional" liar on Twitter, after Meghan recalled paying for her own university tuition on a recent royal tour of Fiji.
"Dad paid her college tuition! She forgot the most important part of her speech and there are receipts to prove it.
"I love my sister but this is ridiculous. You can't lie like this, Meg! Delusionally absurd."
Defence: No matter what happens, you never expect a parent to talk this way about their kid.
There's some heavy shit to unpack here.
Thomas and Samantha have both apologised for their various comments and admitted that they acted out of line, but can you honestly blame Meghan for wanting to make some room between her and these loose units? She's got enough going on without her family starting an utter shit storm for, what could be nothing more than, a desperate attempt for 15 minutes of fame.
In short, I don't know where you guys come down on the claims about Meghan, but I reckon she's being targeted and I'm not here for it. I love Meghan and really wish people would stop being so quick to jump on her damn case.