Following yesterday's announcement that the Spice Girls are reuniting (minus Posh) for a UK stadium tour, '90s kids have been struck by Spice fever all over again, although some of us were never really cured, tbh.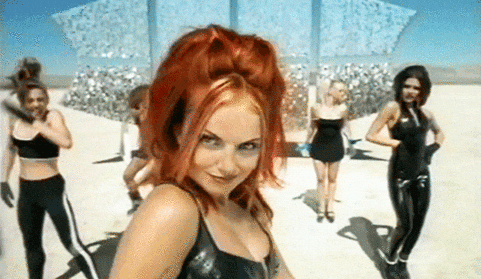 With Spice bops being played on repeat across globe, it's probably worth mentioning that Geri Horner née Halliwell (Ginger Spice) has pointed out a commonly mispronounced lyric that even die-hard fans weren't aware of.
In the absolute banger of a song 'Spice Up Your Life', the gang sing about "people of the world" uniting and embracing their differences.
To really drive this point home, the gals include a lyric where they say "yes" in three different languages.
What the hell part of the song is that, you ask? Believe it or not, it's the bit at the end of the chorus where they go:
"Chicas to the front, hai si ja hold tight".
The three words mean 'yes' in Japanese, Spanish, and German, respectively.
Meanwhile, fans have been out here singing "Hi C Ya" or "I See Ya" since the '90s.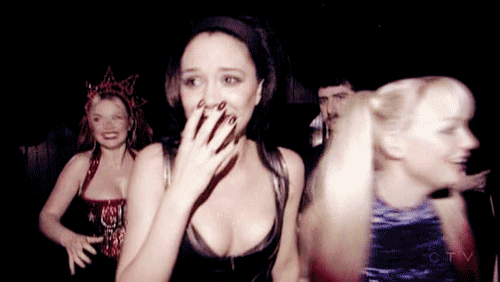 The mind blowing reveal was made when Geri dropped the announcement vid and captioned it:
"Hai-Si-ja-hold tight #spicegirls #tour2019."
The Twitter reactions to the shocking reveal have been, well, v. spicy:
i'm so sick of subtitles

i just found out they said "hai, si, ja, hold tight" in spice up your life instead of "i see ya, hold tight" and i almost flipped my table

— caramel topanga + the holograms (@electrodreams) September 12, 2018
I was today years old when I found out the lyrics weren't "ha, see ya, hold tight"

I get it now, yes in different languages. Genius.

🤦🏻‍♂️

— Dave 🏳️‍🌈 🎮 🐶 (@davidborme) November 5, 2018
Sorry no I categorically refuse to believe the lyrics are "hai si ja" and not "hi see ya" https://t.co/5zAIZz3LaB

— Joe Gunn (@joegunn) November 5, 2018