2003 was a much simpler time, complete with Nokia phones, Limewire, and that glorious Madonna-Britney-Xtina pash. This era also happened to give birth to one of the most groundbreaking 'ho-wop' rivalries of all time, and we have never been the same since.
At the end of '03, a relatively unknown Eamon Doyle released "Fuck It (I Don't Want You Back)". "Fuck It" sky-rocketed to No. 1 in 14 countries, including Australia, and quickly became the go-to track for scorned lovers around the globe.
As if this hype wasn't enough, Staten Island native Frankee then released a response diss-track in '04, "F.U.R.B. (Fuck You Right Back)".
I was 9 at the time, and this newfound feud between Eamon and Frankee shook me to my very pre-pubescent, tea-ready core.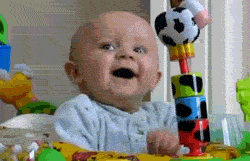 "F.U.R.B." featured the infamous lyrics, "Fuck all those nights I moaned real loud / Fuck it, I faked it, aren't you proud / Fuck all those nights you thought you broke my back / Well guess what yo, your sex was wack." What's that? It's the sound of the masculine ego shattering into a million pieces.
Apparently, Frankee had claimed to be his ex-girlfriend. "In early 2004, before I could start work on a debut album," she said in a released statement, "I became the subject of media attention because of the song "Fuck It (I Don't Want You Back)" by Eamon."
"I then released an answer song, "F.U.R.B. (Fuck You Right Back)", with the same musical arrangement as Eamon's song."
Whether this statement was true or not, F.U.R.B topped the ARIA charts, sending all Australians into outright WW3: Team Eamon or Team Frankee? Who cheated? What actually happened? Whose sex was wack?
Eamon later went out of his way to distance himself from Frankee and the whole diss-track drama:
"I was not involved with 'F.U.R.B.' I have never met Frankee and she is definitely not my girlfriend or ex-girlfriend. The only way I was associated with it was when I was asked for licensing permission by Frankee's representatives, which makes me a writer on her song by copyright law."
"It's cool," he added, "but in the end they are paying me for their 15 minutes of fame and I welcome her to my world of ho-wop!"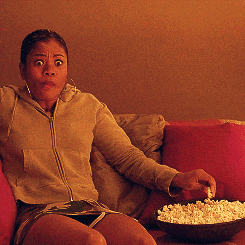 Firstly, ho-wop never became a thing. Secondly, I think we can all agree that it was all most likely a publicity stunt, but it will nonetheless go down as one of the biggest mysteries in music history.
It has also given us the two greatest break-up tracks of all-time to sooth our bleeding hearts, so who really gives a fuck?
Anyway, whose side are you on? I will ALWAYS be Team Frankee: her lyrics are still some of the most insightful words penned to-date. Give this queen her deserved crown.
Anyway, check them both out below, bask in the pettiness of '04, and send us a thesis about which side you're on. ~Answer: Frankee's~