So, I don't mean to alarm you, but those trusty ol' So Fresh CDs that literally defined a generation ARE STILL BEING MADE.
I'm sorry but LITERALLY NO OTHER PIECE OF NEWS MATTERS TODAY.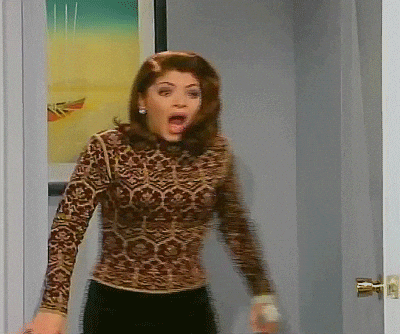 So Fresh have unveiled their Spring 2018 CD on JB Hi-Fi, which will be released in a week. And I mean, fuck.
This is a huge mood on too many levels.
Level 1: Despite that fact that this CD will be a banger of a compilation, featuring Ariana Grande, Post Malone, George Ezra and Calvin Harris blah blah blah, it's just so unbelievably insane that these compact discs are still in damn production.
LEVEL 2: So Fresh was my only childhood obsession, and even its presence triggers my unwarranted nostalgia. Yes, I bought every So Fresh CD. Yes, I made my family leave the living room so I could choreograph some incredible pussy popping moves to Anastacia's "Left Outside Alone". Yes, I started making and designing my own So Fresh CD covers.
Beyoncé "Naughty Girl" also taught me how to be a naughty, naughty boy, and J-Kwon told me what 'tipsy' and 'fake ID' meant. Important life lessons.
The love is real. And if you don't believe how extra I was as a child, please feast your eyes on me as a 4 year-old in my bedroom. Yes, every poster is dedicated to the Spice Girls. Sue me.
Anyway, enough about me.
LEVEL 3: WHY ARE THEY STILL A FUCKING THING? So Fresh CDs: I love you, but literal RIP. It's 2018 after all, when Spotify and iTunes reign supreme and when no one literally buys CDs. In fact, the CD is just about to follow the VCR into actual oblivious. Facts.
We're smart kids. Why pay for a subpar playlist that always involves the skipping of those shit ones at the end, when you can create your own, accessible playlist on Spotify, filled with all of your all-time favourite bops.
[jwplayer gvkTjsCy]
But, at this point I sound like I'm picking on my life partner So Fresh, and I would hate for this to be the main message of this piece.
I love you, So Fresh, I really do. I bought every album of yours from '00-'06, you were there for me when no one else was. You enabled me to live out my imaginary lil gay fantasy. I put up with every Nickelback track, time and time again, in order to enjoy my Anastacias, Sophie Ellis-Bextors and Jamelias and Mandy Moores.
I'm just in genuine awe that you're still alive and kicking. But at some point, RIP, sis.