When the video of Cardi B and Nicki Minaj brawling at the Harper's Bazaar ICONS party first circulated online, something about it felt very high school to me.
Names were called, there was a scuffle, guests from all areas of the event came running over either to pull them apart or record videos, then in the days following people who witnessed the fight were probed about what they saw and exchanged spicy details.
And much like a schoolyard barney, everyone has chosen a side. Here's where your fave celebs stand on the epic scrap…
TEAM CARDI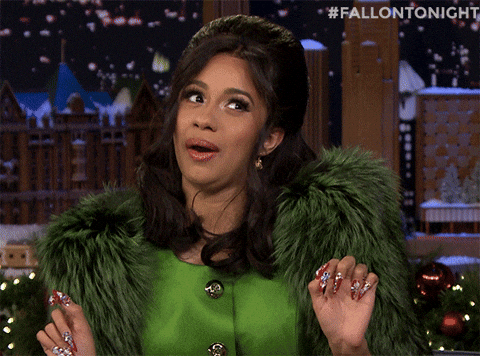 In the Cardi camp are the following celebs who liked her Instagram statement about the incident, signifying their support of the shoe-thrower.
–Justin Bieber's bae Hailey Baldwin
–Jersey Shore's Snooki
–13 Reasons Why's Brandon Flynn
–Selena Gomez's m8 Petra Collins
–Queer Eye's culture guru Karamo Brown 
–Queer Eye's hair queen Jonathan Van Ness
-Snoop Dogg
–The Fat Jewish
-Aussie model Jessica Gomes
–Rosie Huntington-Whiteley
-Model Tess Holliday
Adriana Lima posted then deleted the following comment on Cardi's statement: "@iamcardib you got my support in this one."
TEAM NICKI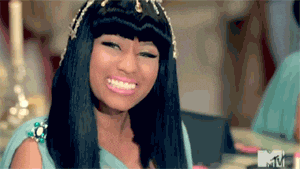 Meanwhile, the following peeps have publicly praised Nicki's reaction to Cardi coming for her via the comments section of her posts from the evening.
-Model Winnie Harlow
–High School Musical alum Vanessa Hudgens
–The Real Housewives of Beverly Hills' Lisa Rinna
Rapper Azealia Banks also slammed the way that Cardi conducted herself on the evening.
"She doesn't understand the rules of black female etiquette… She doesn't understand that black women in 2018, we fight with our words and not with our hands," the singer claimed.
During Minaj's Queen radio sessions she claimed that rappers Lil Uzi Vert, Tekashi 69 and 50 Cent have all expressed their support. 50 Cent and Tekashi 69 both made comments on social media, while Lil Uzi privately reached out to check on her, which "meant so much". "I take that very seriously, I am the type of person that I don't make industry friends, but I pay attention to the people who give the love back because it's so few and far between," the singer shared.
BOTH NEEDA CALM TF DOWN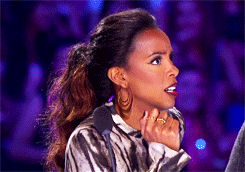 Pretty sure we're literally all in this camp but the most notable celeb to remain neutral and want nothing but for the gals to cut the crap is angel darling Kelly Rowland who was present on the night.
"I think in a time where Serena Williams is fighting for equality—I love both Nicki Minaj and Cardi B and I think that they are extremely talented—and in a time when she is fighting for women's equality, we just can't be fighting," she told E! News.
"There's no time for us as women to fight and they are just so talented and I just genuinely love them both so much, but it's just not the time. We have way bigger issues as women, you know what I mean? So I don't know. I'm Switzerland, I don't fucking know."