One thing we can all agree on is that this year's season of Married At First Sight (MAFS) has been fifty ways fucking fucked 'til Friday.
[jwplayer CSE6U6FK]
Everything from the cooked contestants to the offensive language to the toxic behaviour the 'brides' and 'grooms' have exhibited towards one another; but perhaps the biggest outrage from last night's episode is from an unlikely but sacred source: the cheese platter.
To make up for the fact that he'd been airing the intimate details of his sex life with bride Jessica Power to his fellow grooms, Mick Gould assembled a pool-side cheese platter, hoping to patch things up over a cracker and a breadstick or two.
Only how did he expect Jess (or the audience, for that matter) to be in a forgiving mood with this unsightly mess staring her right in the face:
*screams into the void*
The bloke's attempt at seeming sincere really landed with a thud, unfortunately. I mean, nothing says 'the producers are making me apologise' like cold cuts still wrapped in plastic and cheese served on paper plates.
The internet was quick to drag Mick through the gutter over his shitty attempt at an apology, complete with shonky ingredients served on a hotel towel.
@MarriedAU WTF is this dick cheese platter pic.twitter.com/GktIDMYMYf

— jimmy pants (@pants_jimmy) February 18, 2019
Just give me the packet of cream cheese stuffed peppers and get the fuck out of my sight, Mick. Ya boi couldn't splash out on a $2 plastic platter from Kmart? #MAFS https://t.co/DmMhOzeFAO

— Despicable Bree (@breelivetweet) February 18, 2019
https://twitter.com/mattyjojojnr/status/1097439819209134080
https://twitter.com/StephCWescott/status/1097435593217269761
https://twitter.com/ArmchairMare/status/1097425464795131904
That's the way to have a bogan cheese platter still in the plastic lol #MAFS pic.twitter.com/Op5ucwb8kn

— Jess Wardrop (@jessiejamesMAFS) February 18, 2019
Jessika that's not a beautiful cheese platter. That a stack of dips and nibbles on a pool bench. Nice try Mick. #MAFS

— Crazy Tan (@CrazyTans) February 18, 2019
I'm pretty sure if I went to a restaurant and they served my cheese platter on a hotel towel I would be less than pleased #MAFS

— Colonel Kickhead (@colonelkickhead) February 18, 2019
https://twitter.com/AKREVZ/status/1097422321093042177
WHY IS THERE NO KNIFE FOR THE DAMN CHEESE?

— Batch Bitch Podcast 💍 (@batchbitchpod) February 18, 2019
But while we, the general public, may be outraged by this insult to cheese-lovers everywhere, apparently a pool-side plasticfest is the way to Jess' heart 'coz it appeared to go down well with her.
"Mick has set up a gorgeous platter for me with wine, which is one of my favourite things in the whole world. It was really beautiful," she said.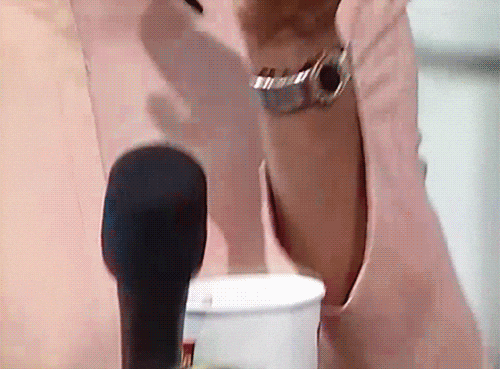 jess pretending to enjoy the shitty set-up that had no doubt been festering in the sun for hours
MAFS' war on cheese didn't end there: let's take a moment to mill over the garbage fire convo between Ines Basic and Sam Ball.
The despised contestants fuelled the rumour that they had been stitched up against their will by dedicating an unnatural amount of time on a discussion about their shared love of cheese, proving that they have nothing in common other than a penchant for dairy products.
Ines and Sam literally saying they have so much chemistry and fire cause they're talking about cheese platters, capers and wine? Like get in the actual bin. If that's the case then I have sexual chemistry with everyone I meet cause who doesn't love a cheese platter? 🤦🏽‍♀️ #MAFS

— naomi ❤️ jobro stan era (@lightsupppark) February 18, 2019
Ines: It's like me and Sam get each other on a whole new level where it's almost like we don't even need to speak.

Sam: Do you like cheese platters?

Wow, you guys obviously get each other on a whole new level 😂 Ines honestly has the personality of a brick wall. #MAFS

— 𝔑𝔦-ℭ𝔬𝔩𝔢 𝔚𝔬𝔯𝔩𝔡 (@nictheshaderoom) February 18, 2019
https://twitter.com/Timaahy/status/1097443080230207489
I'll never look at a cheese platter the same way again #MAFS 🙈

— Adrian (@adrianjw73) February 18, 2019
This cheese platter and olives talk is so hot #MAFS 🤪

— Scooter (@ScooterMcNeice) February 18, 2019
Thanks Married At First Sight. THANKS for ruining cheese.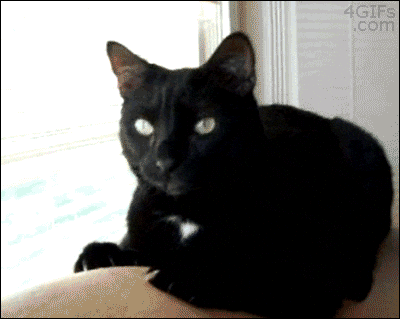 how i, a former cheese-lover, now feel about cheese