Oh and PS Drake and Kanye West still hate each other's rapper guts, just in case you were wondering.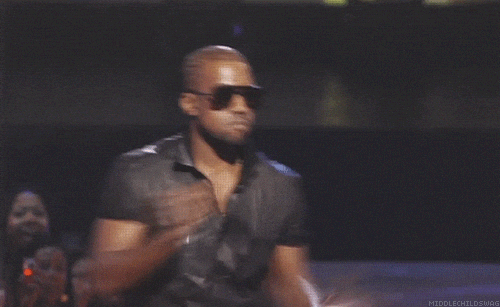 [jwplayer pOv0yCqQ]
Drizzy reignited his bitter feud with his rival during a concert date in West's hometown of Chicago last Saturday.
The 31-year-old changed the lyrics to his track 'Know Yourself' from "Then Kanye dropped / It was polos and backpacks" to "Then Kanye flopped / It was polos and backpacks."
Us Weekly reports that Drake's on-stage shade resulted in booing from the audience. Not an ideal response, aye but I guess that's the risk you run when you drag one of the biggest rappers on the planet to a crowd of rap fans in his own bloody hometown.
https://twitter.com/sakh_oct/status/1030943304802873344
Drake and Kanye have been at odds since May after Drizzy dropped a diss track called 'Duppy Freestyle' aimed at both West and Pusha-T.
In the song, he raps about helping West write two of his singles from 2016 album Life of Pablo, 'Father Stretched My Hands' and '30 Hours'.
Following this, he sent the rapper's G.O.O.D. music label a $100,000 invoice for "promotional assistance and career-reviving."
Pusha-T responded by releasing his own shady song called 'Infrared,' which implied that Drake's latest album was written by Quentin Miller.
The following day, the beef turned to Twitter as rapper Rhymefest tweeted that West hadn't been helping with Donda House, a charity organisation he launched that aimed to turn West's childhood home into a recording studio for the youth of Chicago.
https://twitter.com/RHYMEFEST/status/1000407777288781824
West's missus Kim Kardashian got involved, tweeting a vicious rant that slammed Rhymefest.
Kanye gave his "friend" an opportunity to run an organization on his own. So now that Kanye is being publicly shamed for not being involved makes no sense and, at this exact time, just seems very calculated.

— Kim Kardashian (@KimKardashian) May 27, 2018
The resulting drama forced the members of Donda House to change their name so that they were no longer affiliated with West.
Please read the attached final statement regarding the future of @DondasHouse, effective immediately: @kanyewest & @KimKardashian. pic.twitter.com/aNVWbJ1h49

— Art of Culture, Inc. (@ArtofCultureInc) May 27, 2018
Following this dramatic not to mention awkward as hell outcome, the feud settled down… until now.
I'm not sure if I should be hiding under the covers or reaching for the popcorn, tbh.