As if battling demonic men on The Bachelorette wasn't bad enough for Angie Kent, she's now being haunted by demons in her sleep.
The reality star has revealed on her podcast Angie Tries It that she is being targeted by a sleep paralysis demon in her new Queensland home.
"I can get the most hardcore sleep paralysis to the point where I would be frightened to go to sleep," Angie explained.
"It's often a male, and my eyes can be opened, but I will hear them speaking in tongues," she continued. "Or hear them singing this scary, deep song."
Angie Kent recalled how she would feel her bed sheets being pulled off, then when she looked up, she says she "couldn't see anyone."
"One time it was so bad when I woke up I would felt scratches all down my arm," she explained.
"It's always a man too," Angie added. "What does this all mean?"
Angie Kent starred in the fifth season of The Bachelorette, where she was forced to date a whole coven of wicked dudes from Ciarran Stott to Timm Hanly, so she's dealt with her fair share of evil entities.
But in this instance, banishing them isn't as simple as not handing them a rose, sounds like she needs a legit priest to do the deed this time.
Angie Kent recently purchased her first home in Queensland and I wonder if the joint is haunted? I recommend you sage the shit out of the house (and yourself) ASAP, Ang.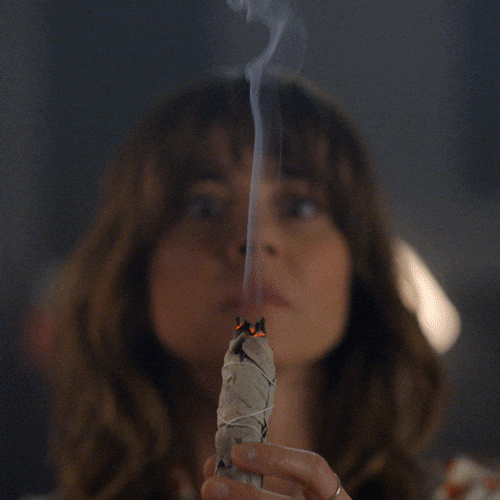 Matty Galea is the Senior Entertainment Editor at Pedestrian who also dabbles in woo-woo stuff like astrology and crystals and has been penning horoscopes since the start of his career. He also Tweets about pop culture and astrology and posts spicy content on Instagram.