It's not often that Macca's releases a new McFlurry flavour, a sacred sweet treat that SHOULD still be whizzed up by that terrifying machine, and is revered by dessert-lovers who want something a little fancier than your bog-standard sundae.
[jwplayer hMzdC4gS]
We've had the Crunchie McFlurry, we've had the Bubblegum Squash, and we've even had that bright green mint monstrosity that was promoting Shrek that one time. Remember that? God, that was a moment.
So when we caught wind that the new limited edition flavour was Dairy Milk Caramello, my lord it was like the clouds had parted and the caramel sun was gently caressing our faces with warmth.
Imagine the perfect chocolate and gooey caramel combo of the classic Caramello block (or the superior Caramello Koala) smushed into the creamy Maccas ice cream.
According to the fast food lords, the McFluzz will have chunks of choccy swirled into the ice cream with Caramello sauce. Is it different to the ol' caramel hot sauce offered for sundaes? Who knows, but I wanna find out.
Here's me: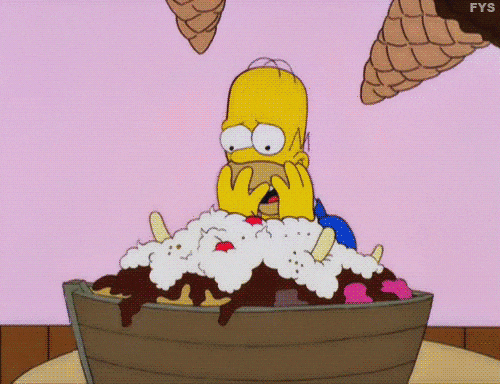 It's a dessert game changer, like the time my friend taught me to break up a hot apple pie and jam it into a caramel sundae, which then turned into a fkn Apple Pie McFlurry flav, like someone was spying on me and my mate at Stanmore Macca's that night at 2am.
I've also been told that this is something similar to an off-menu McFlurry creation that involves copious Oreo, caramel sauce, and a cheeky Flake.
You can cop one of these bad boys at Macca's stores from today (April 3), but be quick, they're only around for a limited time.
Also Easter is looming so, when's that Creme Egg McFlurry coming back, huh? HUH???
Until it's an appropriate time to have ice cream, let us revisit this absolute pearler of a classic from 1997.