Unlike most of us, Kim Kardashian isn't afraid of impractical outfits.
For example, when many of us to go wear that cute little playsuit hanging in our wardrobe, we've almost definitely had a flashback to the awkward boobs-out bathroom situation, and put it back on the rack for 'another time'.
But Kim is not like us, people. In fact, the Kardashian actively embraces the most impractical wardrobe challenges, as if to prove that she can still make them look effortless and cool.
[jwplayer KuvqrAX2]
From fitted latex maxi dresses (which she somehow manages to wear in an impressively nonchalant, 'I'm not dripping with sweat underneath' manner) to mind-bogglingly complex patent leather and chainmail evening ensembles, Kim's worn it all.
And, overnight, Kim shared a pic of another logistically challenging outfit on Instagram and it's one of her most confusing yet.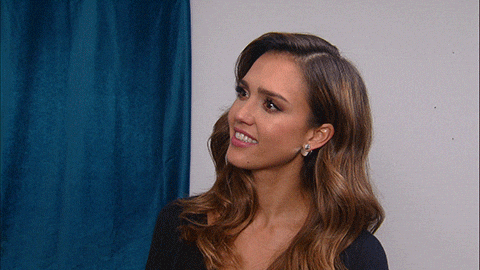 In the shot, Kim is reclining on a sofa wearing a semi-sheer, long-sleeved Alexander Wang body stocking spanning from her toes all the way up to her neck.
Yup, it's one helluva one piece. Check it out here:
The bodysuit itself comes complete with a lace effect finish and cut out detailing from the bust down to the stomach.
Kim finished the very peculiar look with a mid-length, black wrap skirt layered over the top (presumably to offer some kind of ~modesty~) and matching ebony stilettos.
At first glance, the body stocking appears to be sheer as heck but, on closer inspection, you can see that around the bust area, there's no bra lines, or even a nip, meaning that the bodysuit must be lined with a neutral hue fabric made to match Kim's complexion.
What's not clear is, whether there's a zip down the back, or if those clasps are the front actually unfasten. Maybe the outfit was actually stitched onto her, which is something that actually happens in Hollywood. WHO KNOWS.
Anyway, if you this body stocking looks familiar, there's a good reason for it. A quick look back at Kim's 'gram and you can see her wearing the exact same piece with Kanye West, Chrissy Teigen and John Legend and Legend's James Bond-inspired 40th birthday party.
While Kim looks great, I still can't help wondering how she actually managed to go to the bathroom in this outfit….