Throw your beige weekend plans out the window because you've got a fashion launch party to attend – and it's hosted by by Swarovski, no less. If life was a rom-com we'd follow this with a quirky montage of you and your best friend rifling through each other's wardrobes trying to find that perfect outfit before emerging magnificent from the bathroom. Well, guess what? Life is what you make it, kings and queens, so get ready for your dramatic entrance.
Whether you choose to channel Carrie Bradshaw in high-end undies or go full Met Gaga with a multi-pronged couture attack, the only place for you this Friday night (May 17) is at Redfern's Carriageworks in Sydney, where the bejewelled Swarovski gang are throwing a full-tilt MBFWE launch part-yay.
Apart from a blessed opportunity to party with fashion's elite (ahem Sammy Robinson, Phoebe Burgess, Jade Tunchy and Mishti Rahman) and improve your Insta Story game, you can expect a sneak preview of the Swarovski FW19 collection, a legit Flight Facilities DJ set and tarot card readings. Why tarot? Because Magic Light is all about those crystal / wonderland / astrology vibes. So embrace your rising sign, open yourself up to the universe, and drink as many espresso martinis as your heart desires, you little style savant.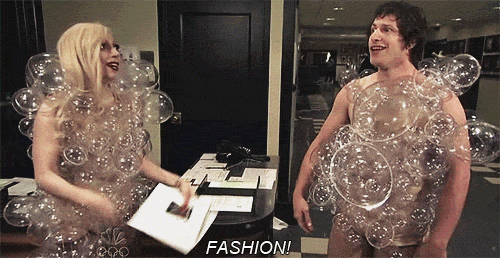 What are you waiting for? Swing past, have your future told, enjoy the best night of your life, maybe dance with a runway model and then grab a goodie bag on the way out. If anything, just go for the goodie bags.
If you're fashion savvy or just down to party, you can pick up tickets to Magic Light here where they're going for a very, very reasonable AUD $125 a pop. Doors open at 8pm. See ya there, lovers.