Ariana Grande has become one of the biggest stars of 2018 – and not just for her brief and very public engagement to SNL's Pete Davidson. For fans, it's indisputable that the God is a woman artist deserves a place in the annals of pop's ultra-singers, alongside Whitney Houston and Mariah Carey, and considering the pipes on her, her credentials as a vocalist are hard to argue with (looking at you, whistle tones in imagine).
And it turns out – unsurprisingly – that Grande's been busting out the coloratura since she was a wee little babby. The star posted a series of deeply adorable home videos from 1997 featuring Baby Ariana and her talented mum Joan doing a fab job of singing along to Barbra Streisand and Celine Dion's duet Tell Him.
https://twitter.com/ArianaGrande/status/1076584496332386304
https://twitter.com/ArianaGrande/status/1076588877777842176
Eeeeeeeeeeeeee it's TOO CUTE. Also "put it from the beginning Frankie" has murdered me. I'm dead.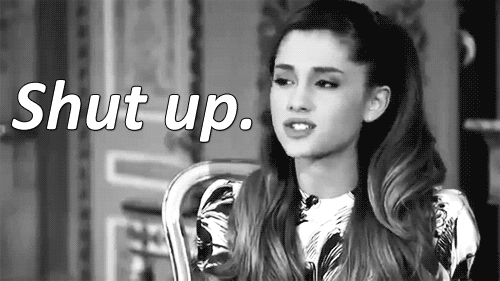 I CAN'T.
This whole interaction between Ari and her mum is to die for, too:
Ariana I love you …so happy I found this video from 1997, damn, 21 years ago and this is still a most amazing song and you a most amazing singer… and I always knew it!

— Joan Grande (@joangrande) December 22, 2018
Every mother's question to their 4 year old daughter, "am I Celine or Barbra?" We are cute!

— Joan Grande (@joangrande) December 22, 2018
Obviously fans are exactly as destroyed by the adorableness as I am.
"put the song at the beginning Frankie" my heart 💗💜💞💞💜💘💜💘💜💗💜💘💜💖💗💗💕💜💕💜💗

— ☽ ines (@arianasyod) December 22, 2018
mood forever. bye. pic.twitter.com/r44sAUEkum

— Ciana (@cianabolandd) December 22, 2018
https://twitter.com/macie_rosexo/status/1076590446518796288
WHEN SHE SANG THE WRONG PART @ArianaGrande pic.twitter.com/tcUVoDFDmc

— twins (@boocaprincesses) December 22, 2018
https://twitter.com/lilarianabutera/status/1076589976798654464
https://twitter.com/celines_wig/status/1076590645630984192
Actually yes, someone make that happen. All we want for Christmas is a Celine Dion / Ariana Grande duet. 2019 don't fail us now!