Rise and shine, ladies, gentlemen and non-binary friends! It's 2019, which means it's time to rid yourself from the toxins of 2018.
Say hello to a year in which you focus on you, exercise like an athlete and feel your goddamn oats. You deserve it, after all.
Speaking of things we all deserve… *Cue inspirational music*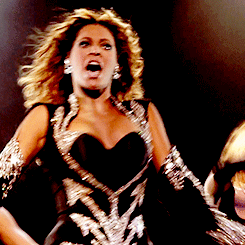 We deserve to feel zen. We deserve to invest in some incredible lifestyle choices, wake up those endorphins and live our best 2019 lives.
Was that inspiring enough? Oh well, you get the idea.
We've combed through the trusty World Wide Web to find some of the most impressive health and fitness retreats that will help you achieve your inner zen this year for $1K or less. Don't have $1K? You could have that exact amount every week for an entire year if you score on Instant Scratch-Its' new Live The Life $2 ticket.
And to celebrate that, we're slinging someone a cheeky $1000 too. All you have to do is tell us at the bottom of the article how you'd choose to live it up with an extra $1k in your pocket, and those boujee dreams could become a reality. Yeow.
Anyway, back to the point, we're fortunate enough to have a variety of fitness and health retreats at our doorsteps, all waiting for you to sign up and eradicate those inner saboteurs, but they can also cost you your entire soul.
So here are some trips for you to embark on and get those endorphins flowing for $1K or less. *Cue applause, compadres!*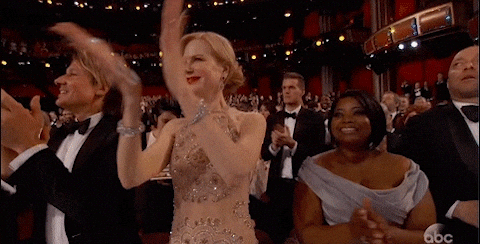 BILLABONG RETREATS, NSW
Billabong Retreats is a self-described "eco nature retreat" hidden away in Maraylya, complete with various yoga, meditation and mindfulness programs. Jump onboard the yoga train, to exercise the mind and body. You could be staying at the retreat for 2 nights from $1K. A bit spenny, maybe. But considering you'll probably be waving to us from Nirvana by the end of your stay, it may be worth the investment.
HEALTHY HENS, VIC, NSW & QLD
Healthy Hens puts the "healthy in Hen's parties". So, it's essentially a Hen's weekend away for the healthy mind. Activities include yoga, pilates and boot camps. You can also learn to surf or stand up paddle board, all while celebrating with the bride-to-be and her hennies. EXERCISING IN THE NAME OF LOVE? What a 2019 vibe, sis, at only $195 per person. And if you don't know anyone getting married but still wanna go, just throw a rock on your mate's finger and get the girls together for the biggest fake hens of the century.
GAIA RETREAT, NSW
The retreat packages may be out of our price range, but Gaia Resort boasts some pretty impressive day spa and one-on-one options. Take the Gaia Goddess spa package, for example – 4.5 hours of steam rooms, body masques, oil scalp massages, full body relaxation massages and facials for $540. I'm not crying – you are.
Now, this one's more relaxation and wellbeing than hardcore workout, but I'd argue that this is just as important. The Peninsula Hot Springs are hidden away amongst Melbourne's picturesque Mornington Peninsula, consisting of natural spring pools, plunge pools, saunas, bath houses and massages. Take care of that mental health with some therapeutic relaxation, sis.

SWEAT SYDNEY, NSW
https://www.instagram.com/p/Bg8Th2SDC3p/?utm_source=ig_embed&utm_medium=loading
Despite popular opinion that running is the literal worst, you can't deny its benefits. So, looking for a cute place to run on a regular basis, surrounded by coaches and a team of people who will literally force you to put one leg in front of the other? Sweat Sydney trains in Sydney Centennial Park four mornings a week. For only $60 per month, that $1K piggy bank will ensure you're running for a loooong time. Good luck out there.
Enough zen talk! To celebrate Instant Scratch-Its' new $2 Live the Life ticket where you could win 'Win $1K A Week For A Year', available for purchase at newsagents, you also have a chance to win a sweat-inducing $1K a week here! To enter, all you have to do is tell us below how you'd choose to live it up with a relaxing $1K in your pocket, and those boujee dreams could become a reality. This week you've told us you'd throw your extra $1K at training with an Olympic athlete – dream big.
Get those endorphins flowing, friends.
[competition-button link="https://www.pedestrian.tv/live-the-life/"]
Image: iStock / zwawol