Look, there's something we can't resist when it comes to a good yarn about winning money. Usually, it's forgotten lottery tickets. This time it's a three-year-old Instant Scratch-Its ticket belonging to a woman hailing from North Lakes in Queensland that held $50,000 in prize money. So, uhhhh, probably time to search your house for those Scratchies your Aunt gave you for your birthday that one year.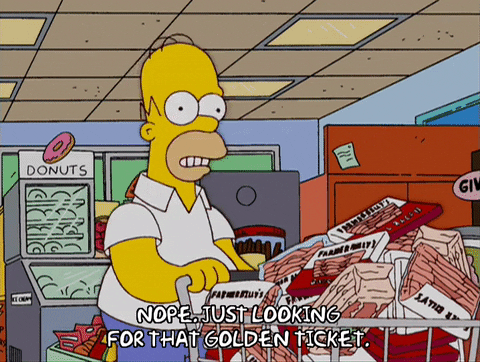 The Scratchies, purchased from IGA Xpress Caboolture were a farewell gift from her old job that she'd shived in her bag, as we all do. she explained to an Instant Scratch-Its official.
"I had them in my bag for about year…then when I was cleaning out my bag, I transferred them to my bedside table and completely forgot about them," explains the extremely lucky duck, "Over three years after I was given them, when I was searching for something in the bottom of that draw, that I found them and said to my daughter 'let's sit and scratch them all now! I need to stop putting it off!'"
Working through the bunch of the Scratchies, the winner explains she and her daughter worked their way up to about $60 and feeling pretty chuffed about that already. Still a decent sum but obviously, a number that feels like chump change once they moved on to the last ticket and a whopping $50,000 was revealed.
"It's crazy to think this little bit of cardboard worth $50,000 has been floating around my house for over three years!"
I'll say.
Honestly, not to make it about me, but life is so unfair. I worked a cafe job for 3 years through uni and whoever worked that day would put the pitiful tips together to buy a Scratchie. The most we ever won was $50, split between three people. Maybe it's because we didn't wait three years? Aaaanyway.
I guess the takeaway is to scratch your Scratchies straight away if you're into that kind of thing and just be aware of expiry dates in your state if you don't? Which can range from a measly 6 months in Victoria and Tasmania, all the way up to 6 years in New South Wales and 7 years in Queensland.