It's tough being beautiful these days – we can all agree, of course.
With tubes of toothpaste that feel like they're more expensive than a week's rent, and new skinny tea fads popping up online by the hour (I see you Instagram models), it's hard to know what to believe, especially when you're broke with expensive taste.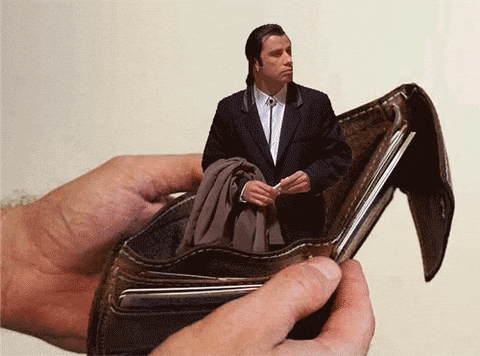 Well, don't worry, superstar. Here are 5 super easy (and cheap) beauty routine swaps and tips that'll get you on the right path to feeling glam and guilt-free in no time.
Get on that SPF grind
Make sure you get yourself a moisturiser with built-in SPF. This'll save you from having to splurge a little extra on separate products. It also means less things will be clogging up your precious pores. Win-win, compadre.
Lip balm is your best friend
Ready for a piece of insightful intel? You can substitute many different – and often pricy – products for little ol' lip balm. It's essentially the epicentre of all things moisture and gloss for the skin. "You can moisturise cuticles, fix frizzy spots or cowlicks, or add a bit of glossiness to your eyelids," beauty editor Rachel Jacoby Zoldan told SELF. God damn – I've been wasting my pennies for too long.
Disposable sponges for days
First up: beauty blenders. They're a great invention, and they've all been there in moments of strife to help cover up our imperfections, but they can also be a germaphobe's literal nightmare. It may seem a bit OTT but by using disposable sponges, you won't harbour the same bacteria that ruminates on your one sole blender.
New shampoo, new you
Just a quick sidebar: make sure your hair is playing with some healthy, nourishing products that don't leave residue. You'll know that your hair has shampoo residue if it appears dirty and flat despite being recently cleaned, and if it becomes a bit tricky to style. So go on, ditch that dodgy shampoo of yours and replace it with products that'll have your hair feeling ~blessed~.
Get your mits on some HASK products
Speaking of ~blessed~, HASK Hair Care's affordable line of oils – ranging from argan and macadamia oil to keratin protein – help to repair, hydrate and add shine to your luscious locks. It's an easy switch up to make, and will have your hair thanking you in the long run. It also won't hurt your coin pouch. FIERCEDOM, HONEY.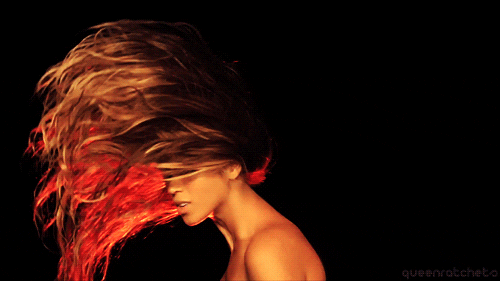 Now run out into the wild world and grab yourself some affordable beauty routine switches. Look at you go, you model, you.
Your cramped bedroom one day, Paris, Milan, Tokyo the next.
Cara Delevingne could never.
Image: Instagram / @adele