It's a truth, universally acknowledged, that there are not many more valuable things in this world than a good hairdresser. Which is probably why the possibilities are boundless for a talented hairdresser, from salons to superstars.
Where's my proof you say? Well first of all, in the fact that the rest of me can look terrible and I'll accept it with grace but I will 100% cry and refuse to leave the house if someone messes up my hair. But also in the power hairdressing duo behind the wildly successfully Adilla Colab salons in Sydney's Double Bay.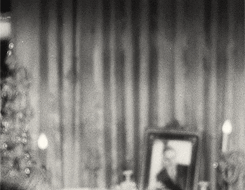 Business owners and hairstylists, Frankie Flanagan and Rhiannon Dimaria, turned their mutual passion for hairdressing into a successful business partnership that has taken them to some seriously glam places. Like that time Frankie was directing the hair for Naomi Campbell when she was doing The Face in Australia. Just casually. Side note, apparently Naomi is actually very nice.
What's the secret? According to Frankie, it was the skills they learned studying their Certificate III In Hairdressing at TAFE NSW. And yep, that's where they met, on the very first day, which is adorbs.
"You learn a lot about chemistry and how to run a business, and how to run a point of sale, all those sorts of things. So they really run through everything and it gives you a really really good base," says Frankie.
Looking to turn your passion for hair into a career? Discover everything you need to know about hair and starting a business with the hairdressing and beauty courses available at TAFE NSW.
Image: Provided / Chris Mohen