We're never going to be free of Bachie drama. We might as well make peace with it now.
Last night's eye-rollingly obvious Bachelor conclusion saw bland hottie Matty J choose Georgia Love lookalike Laura over the extremely nice (and beloved by his family) Elise. Now, the runner-up of Bachie 2017 has said that she's actually a bit pissed off with how the whole thing went down.
Call the Search and Rescue because our tears have just flooded Bachie HQ.???????? #TheBachelorAU pic.twitter.com/mzrgEfeYEL

— The Bachelor Aus ???? (@TheBachelorAU) September 14, 2017
In case you missed it, the inevitable heartbreaking dumping came during a trip to Thailand. Standing atop an oversized magic carpet on a grassy hill, Matty gave Elise one helluva bait and switch. This is how Matty's speech went:
"We are so similar in so many ways, and I love that about you. We have come so far in such a short amount of time. And that is purely down to the fact that every time we are together you are so genuine and so honest and not once have you ever held back."
"You are so worthy of being happy, and finding true love…"
Uh oh.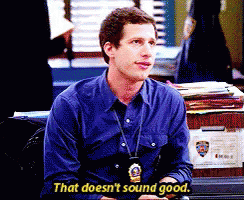 "…but I'm so sorry that it's not with me."
If you reckon anyone would be a bit miffed with that non-explanation for being ceremonially ditched on a Thai island, then you'd be right.
Today, Elise told News.com.au that she thought she deserved better:
I thought, 'Come on Matty. Surely I deserve better – just tell me you don't love me (and that) you love Laura'. And I didn't get that.

I was made to feel like it was a very hard decision for him but, later on, I felt pissed off watching it. Knowing he knew when I told him that I loved him, that he didn't love me back. Man, I would've loved then and there for him to say, 'It's not you'.

He made me feel like he felt that way [in love] all the way to the end.
She also said that after the breakup, she never saw Matty again (!).
I walked off and – you saw it – I fell to the ground and had a cry knowing he was 20 metres behind me and that's the last time I saw him and the last time I spoke to him.
This is all made extra icky, of course, by the fact that Laura and Matty were pretty much locked in with one another from day one.
Ah well. All's fair in love and reality TV, right folks?
Source: News.com.au
Image: Channel 10