Brooklyn Nine-Nine Season 6 premieres this week — Friday January 11 at 8.30pm on SBS VICELAND for those of you wondering — and fans of the show, myself included, are quite simply frothing.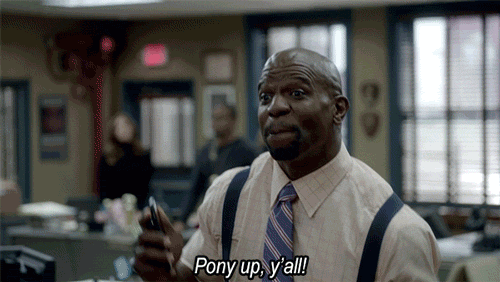 I mean, Brooklyn Nine-Nine Season 6 very nearly almost didn't happen after US network Fox very rudely cancelled the show last year (before NBC revived it), so I think we're just grateful we're just getting it at all, tbh.
Recently I had the great honour of chatting to the great Terry Crews — who plays Sergeant Terry Jeffords in the show — via phone, and during our the convo I obviously interrogated him for all the Season 6 intel he could give me.
Firstly, could Terry confirm or deny what we already do know — that we'll be getting a #MeToo episode and that our beloved Gina Linetti (Chelsea Peretti) would be leaving?
All those rumours are true. There is a #MeToo episode, Chelsea Perretti did decide to — I wouldn't say she's leaving, she's just kind of taking a little break, she'll be coming back and forth and guest starring. She's always a part of the Nine-Nine family. She'll hop in and hop out, I'll never say she's gone.
Terry tells me he's proud of the way the show tackles a meaty subject like the #MeToo movement, which he himself has been a vocal part of with his own experiences of sexual harassment. But he points out that the sitcom has always dealt with some more serious topics, we just might not have noticed.
I back at look at certain episodes and even thought they haven't been named as such, we did deal with homophobia, we deal with toxic masculinity – when you look at the Vulture (Dean Winters) he's the perfect example of a toxic man – we've dealt with things in a funny and revealing way. Our episode dealing with #MeToo does it in a very Brooklyn Nine-Nine way.
He's right, of course. This is why we love this show, because it sometimes serves up the ugly parts of life but wraps it up in a hilarious, Brooklyn Nine-Nine flavoured coating. Like Rosa's (Stephanie Beatriz) epic coming out episode.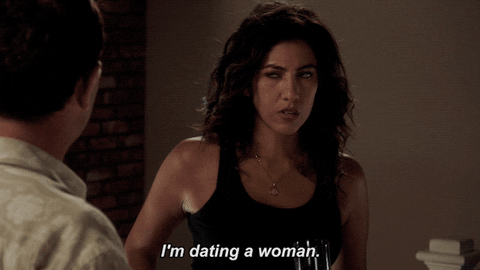 Meanwhile, Terry Crews also gave us the lowdown on what will be happening with his yoghurt-loving alter ego Terry Jeffords in Brooklyn Nine Nine Season 6.
For Terry Jeffords this season, he's got 3 kids — he's up from 2 from when the show started — and he's trying to advance his life. Everyone's trying to get to the next level. The Captain's (Andre Braugher) trying to get promoted, Amy's (Melissa Fumero) got promoted and now it's on Terry, it's his search for what's next. That's what I love about this show, is that everyone is trying to get to the next place.
We'll obviously find out more this Friday when the show comes back, but we thank Terry deeply for this very interesting intel.
Brooklyn Nine-Nine Season 6 premieres January 11 at 8.30pm on SBS VICELAND.