This morning, Australia got its brand new Bachie: a smoking hot pilot by the name of Jimmy Nicholson. The Bachelor Australia Instagram made the spicy announcement with the following post:
Sadly, because of what I can only assume is the strict as fuck Ten contract, Jimmy Nicholson has his Instagram set to private, so we can't do a full-on social media stalk.
But hey, after Matt Agnew was announced as The Bachelor in 2019, I did a deep-dive into both his LinkedIn and his work's website to conduct a full-on investigation into our new Bachie. I'm nothing if not resourceful.
So I've scoured the internet to suss everything I can find on the new gorg guy gracing our screens and here's what I've learned:
1. He's a pilot
Okay first up, there's the obvi one: Jimmy Nicholson is a pilot (and will therefore have no trouble flying into our hearts).
The 31-year-old told The Daily Telegraph's Sydney Confidential that he's always struggled to find a GF 'cos he's "never in the same spot for too long."
But last year he was let go from his job due to COVID, which made him decide to sign up for the show. When one door closes, another one opens etc etc.
He's even got the intel in his bio:
2. He is of New Zealand and Fijian heritage
Fucking finally, some diversity!
Syd Con reports that Jimmy Nicholson is of New Zealand and Fijian heritage and we absolutely bloody love to see anybody who isn't a basic-ass white man.
3. He's a model (aren't they all?)
It should come as no surprise based on the smize in his Bachie announce photo (hey, that almost rhymed!) that he is (or at least he used to be) a model.
I just had a search to see if I could find any modelling info and I came across what looks like his Twitter account, which has been deactivated, but sneaky-ass Google still shows the bio deets:
Okay, this has to be him! It says he's signed to Chadwick Models in Sydney. That's hot.
3. He has a Bachelor degree
In another twist of fate, looks like our new Bachelor actually has a Bachelor… of Business Administration, that is.
I copped those deets from the aforementioned Twitter bio of Jimmy Nicholson and when I went to suss his LinkedIn (as I once did for old mate Matt Agnew), I found deets in Google, but, once again, the page has been deactivated. Hm…
Okay so no further intel on his degree, unfortch, but we now know that he's a First Officer at Jetstar Australia (at least he was), has been with Chadwick Models since 2011 (and still is!) and worked at the The Price Is… The Price Is What!? The Price Is Right!?!?
DAMMIT, why must they deactivate fkn everything before I can conduct my thorough investigation!? This is evidence tampering!!!!!
Ah well. Still not a bad deep-dive considering what little crumbs I was given, right?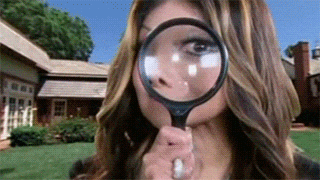 Actual footage, I tell ya.
The 2021 season of The Bachelor is currently being filmed, and will likely premiere after Easter.
Lemme leave you with these two hot as hell piccies of the bloke. So bloody pumped for this szn!
Niiiiiiiiice.
<333