If you're a fan of Quentin Tarantino's ninth film Once Upon A Time in Hollywood, which came out in 2019 to (mostly) universal acclaim, then you'll be pleased to know he's continuing on the story of Rick Dalton (Leonardo DiCaprio) and Cliff Booth (Brad Pitt) in book format.
As you can probably tell from the headline of this article, I was kind of hoping it was one of those glossy coffee table books full of hi-res images of Brad Pitt with no top on, but sadly it is not.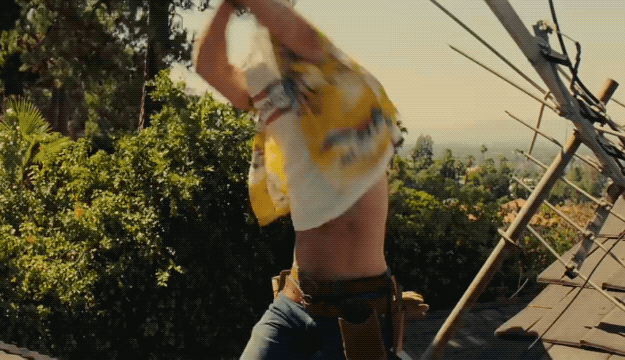 A missed opportunity, in my opinion.
A press release from Hachette Australia, the publisher who will be bringing to book to our shores, explains that it will actually be a novelisation, as in Quentin Tarantino is writing fiction now.
The release reads: "Once Upon a Time in Hollywood will amplify Tarantino's original award-winning vision, while also offering a fresh, playful and shocking departure from the film. The novel will chart the lives of Tarantino's protagonists – TV actor Rick Dalton and his stunt double Cliff Booth – both forward and backward in time."
I mean, the guy writes a mean screenplay, so surely he will do a bang-up job of writing a novel, too.
The Once Upon a Time in Hollywood novel is the first of a two-book deal that Tarantino has signed, with the second book being Cinema Speculation. It's a non-fiction book that will be a "deep dive into the movies of the 1970s", and "will be a rich mix of essays, reviews, personal writing, and tantalising 'what if's', from one of cinema's most celebrated filmmakers, and its most devoted fan."
All of this sounds good and all, but it also sounds like old mate is procrastinating majorly so he doesn't have to make his 10th and "final" film, which he's said he will retire after releasing. So I'm okay with that.
The Once Upon A Time In Hollywood novel will be published in July 2021.