Gossip-loving radio host Grant Denyer previously spilled the tea that a Married At First Sight bride tried to glass another during the reunion, so when MAFS groom Nic Jovanovic appeared on his show, he got the lowdown on the alleged incident.
[jwplayer cYRrlbK0]
"My sources told me [about the glassing incident] and I have very reliable sources!" Grant said on 2Day FM's breakfast show. "We know it's true because I know people who were there."
He further pushed: "Mate, the reunion glassing. Come on, tell me bro!"
"[It's] not quite an actual glassing. But, yeah some intense stuff happened that's for sure," Nic responded.
So basically he admits that there was a glassing of sorts then, huh? Oooh boy…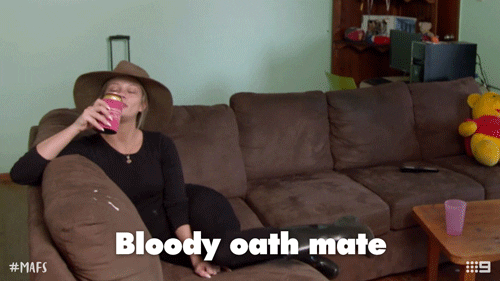 "The conjecture is that we know a crew member had to step in, right? Because Cyrell lunged at Ines?" Ed Kavalee, Grant's co-host, then asked.
For some reason Nic refused to name specific names despite the hosts' sources and like, what good are ya then mate?
"I'm not going to say who lunged at who, but you can imagine there was a 'Cyclone' involved," Nic replied, an obvi reference to his ex-wife who has been dubbed Cyclone Cyrell.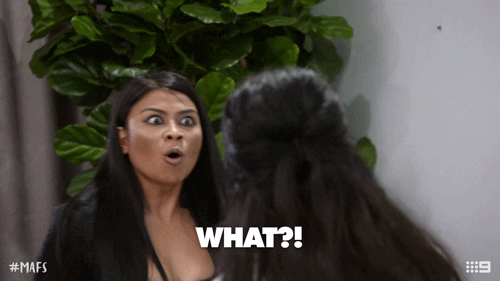 Earlier this month, Grant revealed on air that he had it on good authority that a MAFS bride had tried to glass a fellow contestant in the face while the reunion was being filmed back in January.
Apparently crew members were forced to intervene and suffered serious injuries as a result.
"They all hate each other so much more now… so it kicks off next level. There is a major fight, a physical fight, girl fight," he said at the time.
"So one of the contestants walks over and pours a full glass of alcohol on top of another person's head, then the glass in hand is smashed on the table.
"And then she goes for the face of the person who spilled the wine."
I'm not usually one to believe overheard goss at face value but I'm thinking Grant's sources are legit and Nic has been warned about keeping his mouth relatively zipped on who said what and who glassed whom.
I mean, would you really put it past these ladies?