If you've been enriching your life by tuning in to Married At First Sight for the last several weeks, then you'll agree with me when I say: this is the most batshit television ever aired in the history of Australian reality TV, and we're not even down to the finals yet.
And if we're already agreeing that it's reached new pinnacles of batshittery, you will understand the gravity of what I'm about to say.
There are rumours going around that things are about to get… EVEN MORE BATSHIT INSANE.
According to 2DayFM's Grant Denyer, the notorious "reunion" episodes of this season of MAFS, in which the contestants reunite after getting to actually watch the show that they participated in – including all the lying, backstabbing, and appalling drunk behaviour – are going to be genuinely violent.
There's already been one physical confrontation on the show, but Denyer reckons that his inside sources on the production team have let him know that things kick up another notch.
He told his co-hosts on Ash, Grant and Ed this morning:
My spies, and I've got good spies – deeply embedded in MAFS – they've been telling me what's coming up.

A little bit of intel I got just yesterday about the reunion … (my sources) were there, and they were a part of the program, so this is first-hand.

They all hate each other so much more now … so it kicks off next level.

There is a major fight, a physical fight, girl fight. Who do you reckon is involved?
Denyer confirmed Ed Kavalee's response – that Cyrell, the woman who was involved in the previous bit of biff, was one of the parties in this new fight – was correct, before saying:
We know she likes to tee off, but this is where it gets interesting. It's not a fight – it's a glassing.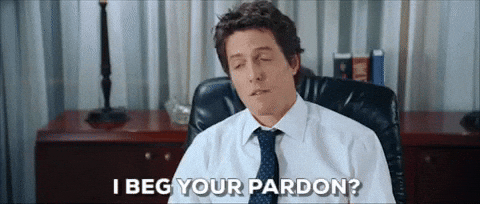 It fires up. So one of the contestants walks over and pours a full glass of alcohol on top of another person's head, then the glass in hand is smashed on the table, and then she goes for the face of the person who spilt the wine.

And (the glassing) is just about to happen, and the crew has to intervene.
Jesus shitting Christ. A glassing.
I've brought it up before but I simply must say it again: exactly what are the ethics of inciting this kind of behaviour for television? Because it's definitely incited – we all know that the contestants on MAFS spend most of their camera time either absolutely obliterated thanks to bottomless glasses of wine or desperately trying to soldier through thundering hangovers. And now not one but TWO instances of actual violence? What is going on here? Getting glassed is not a fucking joke! Come on, mates! Someone call an adult!
Source: News.com.au