Happy Friday, fam! The sun is out (in Sydney, at least), Mardi Gras is upon us, and the So Dramatic! podcast has blessed us with some fresh MAFS tea.
Ah, it's good to be alive.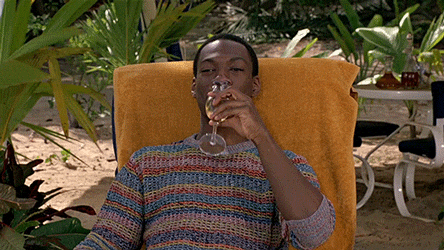 A bunch of sneaky sources have written in to the So Dramatic! podcast, including an anonymous MAFS contestant, and host Megan Pustetto has revealed which couples are donezo and which are still together.
Let's dive into all the goss now, shall we?
Donezo
Sam and Coco
A listener claimed that they spotted Sam Carraro at The Albion "definitely looking very single" and chatting up girls. The host adds that he and Coco Stedman are defs donezo and Sam has "even called her 'nuts'."
Jo and James
James Susler was reportedly spotted hooking up at a night club with a mystery blonde, as revealed in a spicy vid shared to the poddy.
A So Dramatic! listener also wrote in saying that he's a "tool" and the pair are defs over.
Peep the vid below:
Cameron and Samantha
This should come as no shock given recent news, but Cameron Dunne and Samatha Jayne Harvey are ovah, O-V-A-H, and he's now living with ex MAFS star Jessika Power. So it sounds like he doesn't end up with Samantha or Coco?
But not to worry, 'cos apparently Coco has now gone back to her ex husband, so good for her (unless he sucks? Idk).
Russell and Beth
And as for Dan Andrews lookalike, Russell Duance, he was just spotted on a dating app, so I guess he and his MAFS missus Beth Moore are over as well.
Still together
Bryce and Melissa
Controversial couple Bryce Ruthven and Melissa Rawson are still together, apparently, as he's currently in her hometown of Somerville. Apparently he divulged to a hairdresser who tizzed his 'do that he's staying in town with his MAFS bae.
Another listener spotted Bryce playing soccer in Somerville and sent the piccies in to So Dramatic!
Observe:
Cute, right? Think again.
Apparently Bryce had a secret girlfriend during filming. According to an insider, not only were they in contact during filming, but they were also chatting when the series wrapped. Apparently Bryce got with her while he was still dating is ex-fiance, Lana. Yikes.
"Bryce wanted to get the best of both worlds, a public relationship with Melissa, and a private relationship with Courtney," a source claimed. Poor Melissa.
Apparently Bryce has been telling his mates that he's only staying with Melissa for, as So Dramatic! put it, "damage control" 'cos he comes off as such an asshole on the show.
Meanwhile an anonymous contestant wrote in to the poddy, claiming that Bryce is just staying with Melissa to keep the fame gig going, to repair his image, and to live rent-free. What a scumbag, if true.
I'm sure we'll be moving these two to the 'donezo' column v. soon.
Patrick and Belinda
Finally, some good news! According to an anonymous contestant who contacted the podcast, "Patrick and Belinda are the main couple this season. No one expected them to last as long as they did, they expected them to be there for entertainment value. You could tell that they were really into each other.
"In the final vows they both choose to stay and they're still together now, I believe." Bless.
Bare in mind, this is just a summary of the tea that was spilled about the couples. Be sure to listen to the latest ep of the So Dramatic! podcast for all the spicy details.