Here it is, fam: The Married At First Sight cast have begun doing radio interviews and they're already spilling buckets of MAFS tea.
Samantha Jayne Harvey appeared on Hit Hobart 100.9 with Jimmy & Nath yesterday, as reported by The Wash, and she danced around questions about all those rumoured cheating dramas coming up on MAFS.
The hosts asked if her telly husband Cameron Dunne does, in fact, cheat on her, as has been rumoured on the show, to which she responds: "Look, you guys are going to have to watch and see it all play out. This whole moral thing that is coming up now will be raised again later in the show… you guys are going to have to watch to find out, because that's a massive spoiler and I'm not going there."
The sneaky hosts then asked if we're going to see her smack bang in the middle of an upcoming storyline, to which she responded: "Yeah… I literally… I promised my mum and dad I'd go on the show and wouldn't be in any drama. That I'd be the quiet little mouse at the end of the table, but… [laughs]"
Yiiiiiiiikes.
The rumour of Cam's cheating kicked off after an editing fail revealed that he was involved in a potential wife-swap scandal.
Unless there's an intruder being added to the mix, Cam likely cheats with either Coco Stedman or Belinda Vickers, and some recent pap pics low-key support this theory.
The Wash reports that on on October 5, five days after the first MAFS dinner party was filmed, Coco was photographed returning to the contestants' apartment building in Sydney alongside Cam.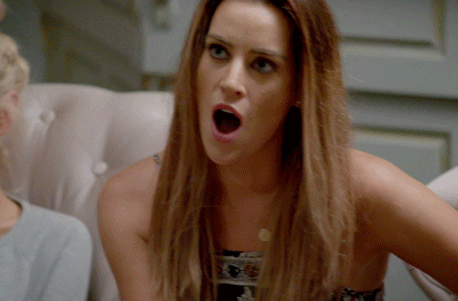 The publication adds that "as soon as Coco spotted our snapper outside on October 5, she quickly walked ahead of Cameron so they weren't photographed together."
Sneaky sneaky. Peep the pics here.
Oh, and did ya miss last night's ep? Have a read of our recap here.