Good news, Kar-Jenner fans! Kylie Jenner's blessed bb Stormi Webster is back on social media just in time for the new season of Keeping Up With The Kardashians and hon we've missed you so fkn much.
Just months after vowing to shield hers and Travis Scott's newborn from Instagram, Snapchat and Twitter, the beauty boss has shared fresh new pics of the tiny tot via Insta.
"My heart", she captioned one image. "Bringing in my birthday tonight with my most special gift. What was life before you, Stormi. I love you my little angel," she captioned the other.
Kylizzle previously stated that she wanted to keep her bub off social media so she removed all her Stormi pics and issued the following statement:
"Yeah I cut my baby out. I'm not sharing photos of my girl right now," she wrote.
Many speculated that her reasoning had to do with online trolls and according to a pal, this is absolutely correct.
The sneaky insider told PEOPLE that Kylie was sick of the hate that she and her bb were copping and opted to shield Stormi from social media.
"Kylie felt so protective of her baby when she was pregnant. This is why she didn't share any bump pictures while she was pregnant. After Stormi was born, Kylie was the proudest mom."
"She couldn't wait to show off Stormi to her fans. She posted pictures, because she was so excited to be a mom. Unfortunately, social media is a crazy place. People have been making nasty comments."
"Kylie is shocked and doesn't want her daughter's pictures to be a part of something negative. She might reconsider in the future, but for now, she won't post any more photos of Stormi's face."
Welcome back darling, we've missed you.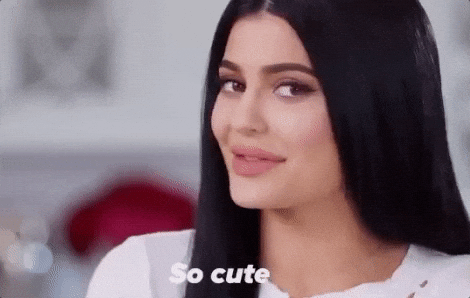 Image: Instagram