If there's one thing that can be said for the Kardashian / Jenner klan, it's that they certainly start 'em young and it looks like Stormi Webster, the blessed bb of Kylie Jenner, is already being put to work.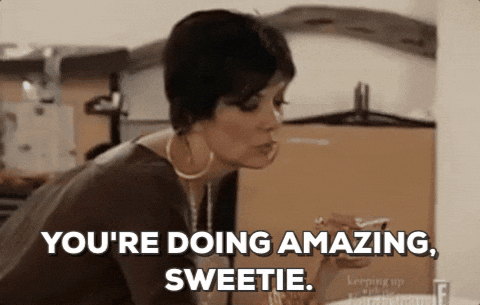 The daughter of both Kylie and rapper Travis Scott has graced the latest cover of Vogue Czechoslovakia, marking her first (but I'm sure not her last) Vogue cover.
The 2-year-old appears on the cover of the international mag next to her makeup mogul mama.
The typically smiley bb doesn't look too pleased to be there, so either she's being put to work against her will, or she's nailed the smizey pout as befitting of the cover of Vogue.
This isn't the toddler's first magazine cover, having previously posed alongside momager Kylie and grandmomager Kris Jenner for the July/August 2019 issue of Harper's Bazaar Arabia.
"When I became a mother, my perspective on life completely changed, and so did how I look at my own mom and appreciate all the things that she's done for me," the 22-year-old stated about motherhood at the time.
"Now I can understand the way that she feels about me, the way that she loves me, and how strong her love is for all her kids, because of how obsessed I am with Stormi."
Kylie and rapper Travis Scott welcomed Stormi into the world back in February 2018.