Those Kardashian/Jenners sure know what they're doing. After keeping us guessing for nine months about her pregnancy, Kylie Jenner is now teasing us with tiny glimpses of her new baby Stormi Webster, rather than just showing us her entire child. And that's fine, that's her choice, but god damn it is killing me slowly. I just want to look at Stormi and coo over how cute she is.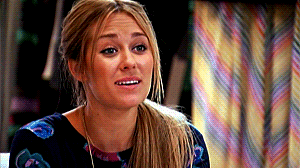 The latest peek at the 25-day-old bubba came via Kylie's Snapchat, in which she posted a video featuring her and Travis Scott's daughter's tiny precious lil' tootsies.
In the video, you can hear Kylie, 20, comparing her baby's feet to her own feet, saying "Mummy's little toes!"
Aww, it's cute and all but show us her FACE ALREADY.
https://www.instagram.com/p/BfofSdclWUG/?taken-by=kyliesnapchat
The Snapchat reveal comes after Kylie posted a pic of Stormi's tiny baby hand (and half her face) on Instagram back on Feb 7, which swiftly became the most liked Insta post of all time.
https://www.instagram.com/p/Be3rTNplCHf/?hl=en&taken-by=kyliejenner
Stormi, you're kind of a big deal.