They say there's no rest for the wicked so naturally the most wicked couple in existence, Kim Kardashian and Kanye West are already making plans for their fourth child.
The power pair, who welcomed bb Chicago West just seven months ago, reportedly have the capacity to have one more child, a boy, and they're wasting no time in bringing him into the world.
"[They] have one last embryo left," an insider told Us Weekly, adding that the reality star folks are currently discussing when they should put their bun in a surrogate's oven.
West and Kardashian currently have three gorg kiddies: North, 5, Saint, 2 and bb Chicago West, 7 months.
The 37-year-old gave birth to her first two children herself but was then advised by medical professionals to have future children via surrogate as she suffered high-risk pregnancies due to preeclampsia and placenta accreta.
"Doctors said that it wasn't safe for my — or the baby's — health to carry on my own," Kardashian wrote on her website back in January, just three days after Chicago was born.
"After exploring many options, Kanye and I decided to use a gestational carrier. Although I have used the term surrogate in the past, a gestational carrier is actually the technical term for a woman who carries a baby that she has no biological relationship to. A traditional surrogate donates her egg, is artificially inseminated with the father's sperm and then carries the baby to term. Since we implanted my fertilized egg in our gestational carrier, our baby is biologically mine and Kanye's."
Is the world ready for another Kimye offspring?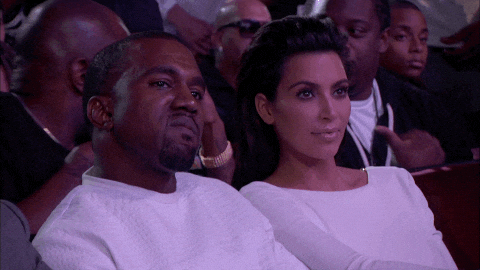 Image: Instagram