Just when you thought it was safe to turn your TV back on, Jessika Power hints that she's joined the next season of Love Island.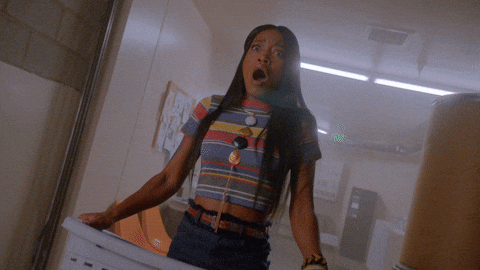 The controversial Married At First Sight (MAFS) bride has been teasing a return of some sort for months now and during her recent Q&A she directly addressed the Love Island rumour.
"I know there is mad speculation around whether or not I am going on Love Island," Jessika said in an Insta Live.
"I definitely have a lot of projects in the works at the moment… Is one of those me popping up on the Island?"
She answers, "You'll just have to wait and see but I can't wait to reveal."
that grin has us v nervy, fam
It actually seems pretty likely that this could happen considering both Love Island and MAFS are both from the same network so the powers that be may have invited her on as a contestant to attract the hate-watchers.
I mean, they hired Sophie Monk (an ex Bachelorette) to host the show so it's defs their M.O. to call upon dating show royalty to amp up the star power of the show.
Following her unholy ousting from the most recent season of MAFS, Power has gone on to make headlines for all the wrong reasons including publicly feuding with ex Nick Furphy at a Bali airport and gatecrashing the Logie Awards and getting into it with fellow co-star Martha.
Channel Nine recently teased that the second season of the hit dating series is on its way to Aussie screens so gird your loins.
Our angel @SophieMonk is ready to drop a fresh batch of ????hot???? Aussies into LOVE ISLAND! ???? Coming soon to @Channel9 #LoveIslandAU pic.twitter.com/zqaptFphED

— Love Island AU (@LoveIslandAU) September 1, 2019