Say baiiii to emotional Cancer season and haiiii to sparkly Leo season which kicks off this Thursday, then on Friday an Aquarius Full Moon rises.
Here's what each sign can expect for the week ahead…
ARIES
Have you been missing your spark, Aries? You know what I'm talking about. That fire in your belly that inspires you to get out there and kill it. Well, good news, because Leo season kicks off this week and being a fellow fire sign, you'll suddenly have a new lease on life. This week your fifth house will be set alight and you'll feel like you can literally conquer anything (bc you can, you powerful queen).
TAURUS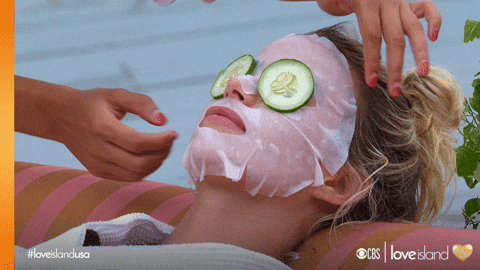 Looks like we're back on our 2020 BS because the new strain of COVID has launched us into lockdown once again *sighs*. But of all the signs, my Taurean friends will be dealing with this the best, especially next week when Leo season kicks off and hits your domestic fourth zone, inspiring you to focus on self-care and snacking. Go off, bull sign.
GEMINI
As Leo season comes roaring into the astrological calendar, it would seem like there's a certain something that's been busting to roar out of you, so to speak. Is there something you've been meaning to say to someone? A project you've been dying to start or finish? Whatever it may be, now's the time to get in touch with the brave side of your Gemini personality and let it out, bb.
CANCER
Hey crabby queens, it looks like your season is coming to an end and in its place comes fiery Leo season. You've had a good run, self-indulging and doing you the way you like to do you, but it's time to brush off the chocolate wrappers, clean up the prosecco corks, ditch the lazy 'tude and GET. SHIT. DONE. I don't even know what that *shit* is, but something tells me you certainly do. Leo szn will inspire you to get in touch with your inner girl boss, so follow that vibe and you'll kill it.
LEO
I know you don't need me to tell ya this, but it's your time to shine, as Leo season kicks off this week. That being said, Leos never need an invitation to shine, you legends are glowing all year long and we love you for it. Down to business now, tho: the aftermath of Cancer season may still have you feeling emotionally rattled and that's totally okay! Give yourself a goddamn break, mate.
VIRGO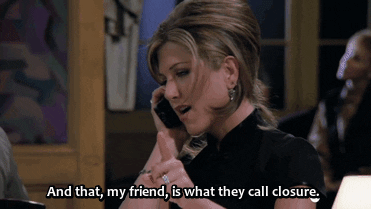 There's nothing an organised Virgo hates more than loose ends and lucky for you, Leo season, which kicks off this week, will beam into your twelfth house of closure, effectively closing the loop on certain shit. Throughout this astrological season, you'll have the opportunity to gain some much-needed closure on something, after which you can rest and recharge. Good for you, boo.
LIBRA
You've been having a pretty rough go of it lately, Libra, but you'll receive a much-needed breath of fresh air this week in the form of Leo season, which kicks off on Thursday, July 22 and hits up your eleventh house of mates. Remedy the COVID blues by leaning on your pals, whether it's in person with a government-approved walk or through fun Zoom activities. It'll do ya the world of good!
SCORPIO
You've been planting seeds for a while now, trying to put a certain plan of yours into motion bc of course you have, Scorpios are always scheming (I'm convinced that Blair Waldorf was a Scorpio). And with Leo season kicking off on July 22 and an Aquarius full moon beaming in the following day, an opportunity will land in your lap that'll help set things off for whatever you've been trying to accomplish. Hell yeah!
SAGITTARIUS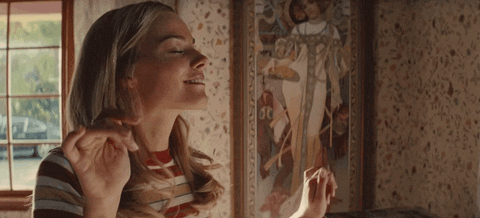 Sparky Leo season begins this week and because it's a fellow fire sign, you'll be feeling v. on point. This is a time for coming out of your shell and getting in touch with your inner power and letting it shine out to the world. You spent all of Cancer season growing and reflecting, now's the time to reap the rewards of all your hard work.
CAPRICORN
Cancer season has been all about focusing on your closest relationships and when the astrological calendar ticks over into Leo season on Thursday, this will be no different as it beams into your intimate eighth house. Now's the time to tap into your emotions and be raw and vulnerable. Feel everything: the good shit and the bad. When you're on the other side, you'll be in a much better place mentally, emotionally and spiritually.
AQUARIUS
Your annual full moon, aka the Aquarius full moon, hits on Friday, July 23 and beams into your first house of personal identity, which means you'll be seen in a v. positive and flattering light, both by others and yourself. This is also thanks to Leo season, which kicks off the day before and helps you shine bright like a diamond (sorry, I had to make that reference. The lead image is RiRi, what did you expect?).
PISCES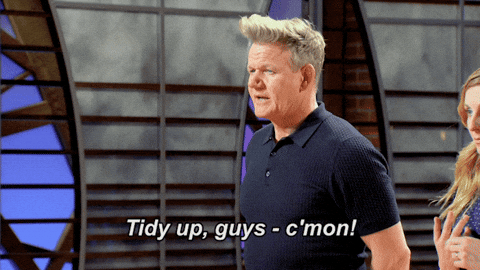 Leo season's fiery energy will inspire you to get off your behind and clean house. No, not clean the house. Clean. House. As in sort your shit out in all aspects of your life. Why is this? Well, because not only is the season all about being your best self, but also because it just so happens to hit your sixth house of productivity, so you'll feel propelled to dust off the cobwebs and edit whatever aspects of your life needs editing.
Matty Galea is the Senior Entertainment Editor at Pedestrian who also dabbles in woo-woo stuff like astrology and crystals and has been penning horoscopes since the start of his career. He also Tweets about pop culture and astrology and posts spicy content on Instagram.