A Grease prequel is reportedly in the works called Summer Loving which will basically be an entire movie about that horny track that your oldies love to butcher at karaoke, 'Summer Nights'.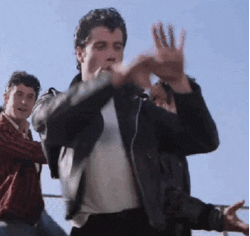 [jwplayer sNd5cmTH]
Aladdin screenwriter John August is penning the prequel to Paramount's 1978 hit musical starring John Travolta and Olivia Newton-John as lovers Danny Zuko and Sandy Olsson.
The flick will tell the story of how the pair met way back when during their summer lovin' that happened so fast, aptly titled Summer Loving to tie in with the song from the OG flick.
Yep folks, that means we'll finally get an answer to the age-old question: was their holiday romance just a series of fucking as Zuko recalled to his mates, the T-Birds or was it a romantic love-fest as per Olsson's accounting to the Pink Ladies.
Grease had made close to $400M at the global box office for the Melrose lot after several remakes, and annual sing-along re-releases. Back in 2016, Fox aired a live version of Grease starring Julianne Hough and Vanessa Hudgens which won five Emmys.
Meanwhile the original Grease soundtrack has sold over 38M copies worldwide. There was a sequel to the film in 1982 starring Michelle Pfeiffer which absolutely bombed, making just over $15M at the domestic box office.
So why they thought a prequel to the original was a great idea is beyond me but hey, what can I tell ya? We live in the age of nostalgia.