Though we're still waiting for season 13 (!!!) of Big Brother, there's already another season on the horizon, and it's a big one. Celebrity Big Brother is back 19 years after its first go at chucking a bunch of Australian D-grade celebs into a house together, so it's clearly time to bring it back.
Considering it's been nearly two decades between celebrity seasons, and the show's jumping across three different networks, a lot has changed. The ~Age of the Instagram Influencer~ has been ushered in, other reality shows spew out D-grade celebs to join the incestuous throngs of ex-reality TV stars, so the show is changing it up a bit, too.
The incoming season is being called Big Brother VIP, which says to me that they're not really going to be celebrities, but at least Very Important People that we'll all know in some respect. Perhaps some have been in the limelight longer than others, or some are only just getting a toe in the door? Who knows, but god I cannot wait to find out so I can obsessively watch them interact with each other in a real-life Sims house with no front door.
Just please, for the love of God, don't put Bryce from MAFS in there. Don't do that to me, to us, to the whole fucken country.
According to a statement from the Seven Network, the bonus special season filled with known Aussies instead of bog-standard punters (and a delisted footy player) is set to hit our screens later this year, and BB host Sonia Kreuger will back it up on hosting duties again.
We haven't had any tips or hints on who's going to be on the returned celebrity version of Big Brother just yet, but if season 13 already has Flex Mami, how the hell are they going to top that? Has anyone checked to see what Sara-Marie Fedele is doing? Surely she's still got those tatty old bunny ears lying around somewhere.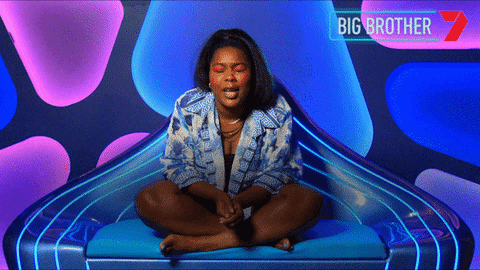 In the meantime, season 13 of Big Brother Australia is landing very soon, and I'm definitely still waiting for them to reboot the two most iconic BB shows: Up Late and UnCut. Get it done, mates.
Image: Seven / Big Brother Australia