Look, we don't wanna shake the BeyHive into a state of panic but we have reason to believe that Beyoncé might be releasing her next visual album via streaming giant Netflix.
An insider close to the singer, possibly part of her management team, told The Sun that she is currently in the midst of negotiations with Netflix to debut her Lemonade follow up via the international streaming service.
"Her team are now in negotiations with Netflix to premiere the project, which would introduce it to a massive audience, " says the source. "[Netflix] offered a seven-figure sum for Lemonade but contractual obligations with HBO and Tidal meant it didn't happen. But they are willing to pay through the roof this time because Beyonce still has massive pulling power."
The source adds that Bey is currently scouting locations to film her next lush visual album. Among the potential sites is the Colosseum in Rome, where Beyoncé was recently photographed with her husband, Jay-Z, as they wrapped up the European leg of their OTR II tour.
"She wants it to be even more ground-breaking and visually impressive than Lemonade, which is why she is scouting out locations which will really wow people," the source adds.
Meanwhile Twitter users have noticed that at one stage US Netflix's official page had 'Beyoncè' in its bio as a potential teaser of what's to come.
https://twitter.com/ellamaibelle/status/1021062574039814144
No word yet from Queen Bey but we're assuming that when/if it is confirmed, there'll be a lavish AF announcement dropping on her Instagram that'll just casually break the internet.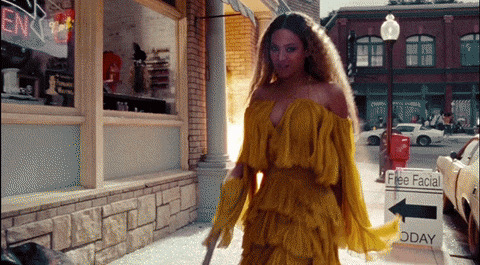 boom, bey