Whether you're a self-proclaimed horror movie buff or a total wimp who wants to dip his/her toes into the genre to impress your next date, there's a bunch of A+ horror flicks currently streaming on Stan.
Revisit the Slasher films that invaded your nightmares back in the day, spook yourself senseless with Hauntings or have a laugh with Comedy Horrors that are so freaking bad but so freaking good.
Can't decide where to begin? Never mind, mateys. I'm one of those self-proclaimed horror movie buffs and I've got you sorted with some of the best films to include in your next fright night.
Vintage cutie Ethan Hawke leads one of the very best supernatural horror flicks to come out of the past decade, IMO.
Hawke plays a washed-up true-crime writer who moves into a house with his wife and kids and finds a box of super 8 home movies dating back to the 1960s, each showing a family dying a gruesome death. As he researches to figure out which serial killer is responsible for the attacks, he discovers that it is the work of, dare I say it, something ~*sinister*~.
There are some pretty damn chilling scenes in this one that'll stay with you for a while, particularly the horrific home movies. Check out the above image for an example of this, then decide if you're game enough to proceed.
Wondering why the feck there are two movies with this title? Well, one is the OG 1979 flick with James Brolin and the late Margot Kidder and the other is the 2005 version with a ripped and brooding Ryan Reynolds, Aussie Melissa George and Chloe Grace Moretz.
possessed axe-murderer, but make it sexy.
Both are based on Jay Anson's book of the same name that tells the alleged true story of The Lutz family, who move into a home once inhabited by the DeFeos, a family of seven… six of whom were murdered by eldest son Ronald DeFeo Jr. in 1979.
When I say alleged true story, I mean Ronald DeFeo Jr. did shoot and kill his parents, two brothers and two sisters in the early hours of November 13, 1974, but as to whether or not his defense of being forced to kill them by paranormal spirits is true or not is one of the most heavily debated hauntings in history.
Stuck on which one to watch? I honestly recommend giving them both a crack! Each has its own terrifying charm and whether or not you believe the paranormal side of things or not, the fact that the murder actually happened is chilling enough.
Okay, I literally cannot emphasise this enough: The Loved Ones is not, I repeat NOT for the faint hearted. Like, I know you're obviously a horror movie fan and can handle a bit o' gore, but this Aussie flick is next-level furcked.
Borrowing the classic Prom Night vibe of formals gone wrong, Brent (played by Aussie babetown Xavier Samuel) is the cool kid in class who politely declines going to prom with the odd girl, Lola… a mistake he will soon gravely regret.
I don't wanna give too much away here because the twists and turns that the film take are best seen with fresh eyes… or should that be a fresh brain? (This pun will make sense after you see/if you make it to the dramatic end).
Wolf Creek 1 & 2
If the former hasn't convinced you that us Aussies know how to scare the living shite out of viewers, first of all, I'm calling the police, and second of all, you need to suss out Wolf Creek.
Based on the real-life backpacker serial killers Ivan Milat in the 1990s and Bradley Murdoch in 2001, this iconic horror flick has gained international notoriety in the horror film genre, receiving both praise and backlash for its "realistic and unrelenting depictions of violence," via the Chicago Sun-Times.
Wolf Creek tells the story of three backpackers travelling through the Aussie outback when they encounter a seemingly friendly rural man named Mick Taylor who offers to give them a hand when their car breaks down. You can pretty much guess what happens next but let's just say it's a traveller's worst nightmare (or any living human's, really).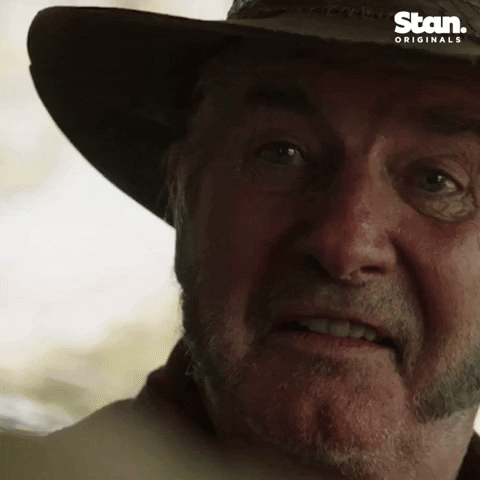 When you're done watching this cinematic masterpiece, you can look forward to being terrorised by Taylor in the movie's sequel (starring Ryan Corr) as well as its Stan exclusive TV series of the same name about a 19-year-old American tourist (played by Lucy Fry) who seeks revenge on the serial killer after he murders her family.
I should warn you though: once you let Mick Taylor into your life, his haunting laugh will never, ever leave you (and no, it's not just 'coz there's a whole franchise to binge. He's just straight up fkn terrifying).
*insert said bone-chilling laugh that you're about to become all too familiar with*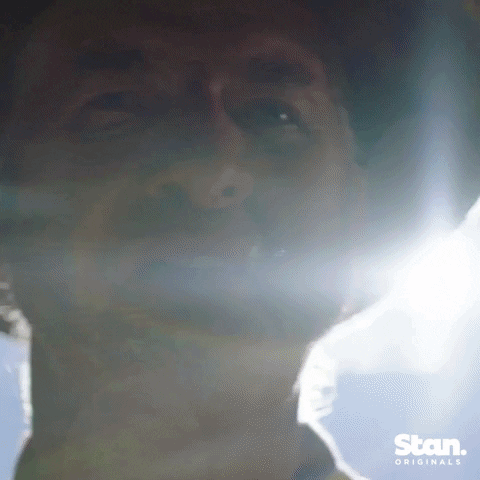 You actually aren't allowed to call yourself a horror movie fan if you haven't seen this one. It's an actual law, look it up!
The film is a crossover between A Nightmare on Elm Street and Friday the 13th, pitting Freddy Krueger and Jason Voorhees (two of the greatest horror villains of all time) against each other. Think Avengers: Infinity War was the most ambitious crossover event in history? Just wait 'til you see these two go at it.
these guys make Thanos look like a fkn muppet.
The flick combines the machete-wielding freak fest that is Jason and the nightmare hijacking terror that Freddy conjures up oh so well.
Keep your eyes peeled for some familiar (albeit young) faces including Kelly Rowland, Jason Ritter and Lochlyn Munro. Oh, and of course the lord and master of horror himself, Robert Englund.
It's the battle to end all battles with an end result that you'll not only never see coming, but will never be able to unsee.
Still having nightmares about Annabelle? Please, that was child's play (I'm so so so sorry. I had to!).
This 1988 classic tells the story of a sadistic red-headed doll possessed by the spirit of a serial killer who goes on a murderous rampage.
come on barbie, let's go party.
Fun bit of trivia for ya: Chucky's full name, Charles Lee Ray, is derived from the names of notorious killers Charles Manson (cult leader) and Lee Harvey Oswald (the guy who assassinated John F. Kennedy) and James Earl Ray (the guy who assassinated Martin Luther King Jr.).
Child's Play spawned a total of six sequels and spin-offs but the first flick is widely regarded as the best of the bunch.
Scream 1, 2, 3, & 4
If it's horror movie GOLD you're looking for, you can't go past the Scream franchise. I really don't think it's overstating it to say that these flicks defined the '90s horror genre and their aptly named villain Ghost Face has no doubt been the cause of a nightmare or two over the years.
hey, hi, wassup? i'm ghost face and i'm here to take away your ability to sleep.
If you haven't had the chance to binge the bloody fantastic bloodiness of the Scream flicks then you're in luck 'coz Stan has all four of 'em ready to roll.
The saga follows the tortured life of Sidney Prescott (played by beloved scream queen Neve Campbell) who finds herself under attack by Ghost Face in various incarnations throughout each film.
Joining Campbell for all four flicks are Friends' Courtney Cox and her ex-husband David Arquette. Some big names appear throughout the franchise including Drew Barrymore, Rose McGowan, Skeet Ulrich, Sarah Michelle Gellar, Matthew Lillard, Laurie Metcalf, Jada Pinkett Smith, Kelly Rutherford, Patrick Dempsey, Adam Brody, Emma Roberts and Younger's Nico Tortorella (and many more).
bb faced Nico.
If the stab-tastic premise isn't enough to make you wanna suss this one out, surely the star-studded cast will be.
Before he was Thor, Chris Hemsworth embarked upon a weekend of cabin fun with four of his college mates (pfft, like that was gonna happen. Nice try, guys).
The flick takes the concept of your run-of-the-mill cabin slasher flick and adds an otherworldly twist where the gang find the fate of the world in their hands… that escalated quickly, didn't it?
Oh and did we mention that there's some shirtless Chris Hemsworth goodness in it? If a Chriso Hemso film exists without a shirtless scene, I'd certainly like to see it.
or not… whatever.
In addition to the god of thunder, the movie also boasts some big names like Jesse Williams, Sigourney Weaver and The West Wing's Bradley Witford.
If you're planning on booking that summer vacation in the woods, I recommend doing it before you see this flick otherwise your vacay plans will be caput by the time you reach the credits.
The first flick and arguably the best of its franchise, Insidious tells the story of a young fam who move into a home and find themselves in the grips of a supernatural force that threatens to kidnap their son into another dimension.
Starring horror flick legend Patrick Wilson and Aussie Rose Byrne, the film is widely known for its shit scary villain known as the Lipstick-Face Demon.
Fans often compare ol' Lippy to Darth Maul of Star Wars.
The movie is in the extremely capable hands of Aussie director James Wan who has a real penchant for those ~*jumpy*~ scenes so I recommend opting for a movie snack other than popcorn 'coz I'm telling ya, you'll be wearing it.