It's Father's Day and you've just polished off the remainder of the BBQ goods, now the food/beer/wine coma has set in and you want nothing more than to veg out on the couch.
Here's your chance to spend some quality bonding time with the old man via one of Stan's primo papa bear picks and find some common ground through the action, drama or comedy of these recent and vintage films.
While you're at it tell your Dad that the folks at P.TV said Happy Father's Day.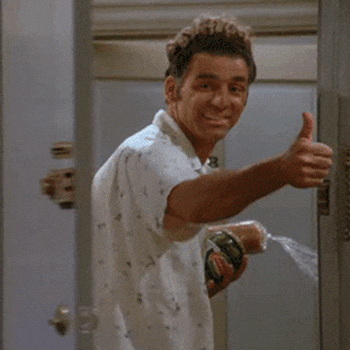 If he already knows all the vintage action flicks back to front and wants to try out something new, I recommend Channing Tatum's 2013 political action number White House Down.
In the flick, the White House is taken over by enemy forces, forcing Tatum's buff character to track down and protect the President of the United States, played by Jamie Foxx.
It's a sick blend of explosions and action-y shit along with shades of comedy, particularly between Channing and Jamie.
Side note: If you finish this flick and you're feeling another political action film, hit up London Has Fallen (starring Gerard Butler and Aaron Eckhart).
I'm assuming the title alone will intrigue your dad so this one's an easy sell.
While vacationing in Ibiza, Spain, Mitch Rapp's (played by young gun Dylan O'Brien) girlfriend is killed by terrorists, which puts him on a mission to avenge her death by teaming up with assassins.
Your dad's mate Michael Keaton and Friday Night Lights actor Taylor Kitsch also star in the award nominated film.
If you're too boozed up to deal with anything too heavy but enjoy seeing monsters get blown up, you can't go past the MIB franchise.
Your dad no doubt took you and your siblings to see this one back in the day so it adds a nice dose of nostalgia.
Stan houses all three flicks so settle in and get ready to binge watch the out of this world stylings of Will Smith and Tommy Lee Jones.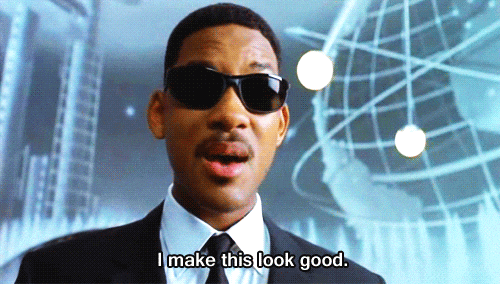 Is your granddad sticking around for the post BBQ movie binge? If he's a fiend for Western films, he'll defo be down with The Magnificent Seven as it's pretty much the most iconic one of its genre.
The film is directed by John Sturges and stars Yul Brynner, Eli Wallach, Steve McQueen, Charles Bronson, Robert Vaughn, Brad Dexter, James Coburn and Horst Buchholz.
Trust me, you'll score some major points with dad and gramps for whipping out this flick.
Oh, and if you wanna impress them with some trivia, let 'em know that a remake came out in 2016 to mixed reviews 'coz, and repeat this exactly: "nothing beats the original".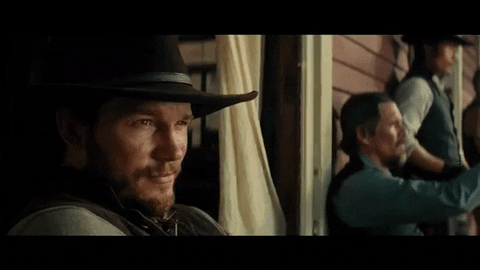 Who ya gonna call? I mean watch?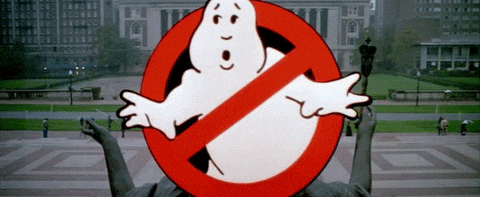 Wack on the first and/or second Ghostbusters flick to give him the chance to regale you with the yarn of how he went and saw it in the '80s back when he was a few kilos lighter and had more hair.
The iconic supernatural comedy stars Bill Murray, Dan Aykroyd and Sigourney Weaver and NGL, you'll probably get a chuckle or two out of it yourself.
Once again tell your dad that a remake featuring funny gals Melissa McCarthy, Kristen Wiig, Kate McKinnon and Leslie Jones came out in 2016 only this time let him know it was v. well received because girl power.
If your dad loves a good homegrown hit, defo pop on 2011 comedy-drama film Red Dog starring Josh Lucas, Rachael Taylor, Noah Taylor and Koko as the film's hero puppy.
The movie is based on the true story of a kelpie/cattle dog cross who was renowned for his travels through WA's Pilbara region during the '70s. Following his death in 1979, Australian author Nancy Gillespie wrote a book about the beloved canine called Red Dog which became the basis for this film.
It won a fuck ton of awards and was screened at numerous film festivals around the world. Also if you're ever out there on a fam vacay, check out the Red Dog statue in Dampier that was erected in his memory.
As fans of this flick will know, there are certain awkward scenes that you may not wanna watch with the old man sitting right there but if your dad's one for a rude joke, he'll have a cracker of a time with Wedding Crashers.
The 2005 comedy movie boasts a stacked cast of hilarious actors including Owen Wilson, Vince Vaughn, Christopher Walken, Rachel McAdams, Isla Fisher, Bradley Cooper and Jane Seymour.
Special shoutout to Will Ferrell's hilarious lil cameo.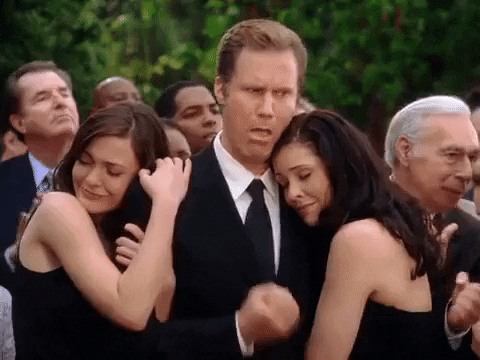 If you reckon your dad isn't adversed to a remake, you could give the 2005 Dukes of Hazzard flick a spin.
He'll at least be 1000% down with the impressive cast including Johnny Knoxville (Luke Duke), Seann William Scott (Bo Duke), Jessica Simpson (Daisy Duke), Burt Reynolds (Boss Hogg) and the legend Willie Nelson (Uncle Jesse Duke).
While it didn't score the best reviews, it's a great modern look at the show that your dad and granddad once bonded over.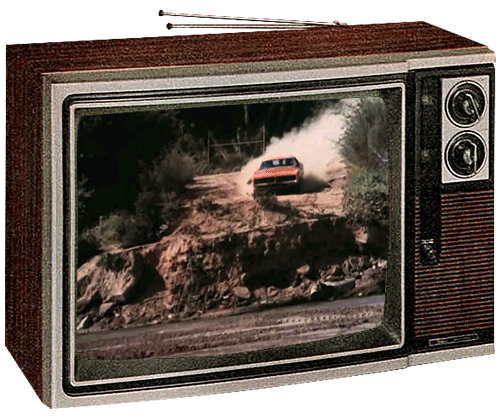 "just the good ol' boys, never meanin' no harm"
Image: Ghostbusters